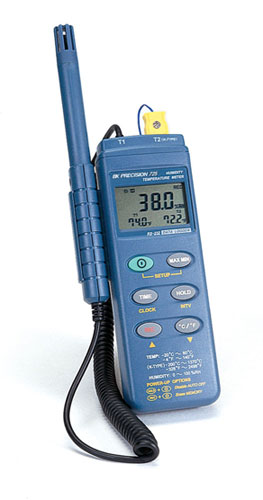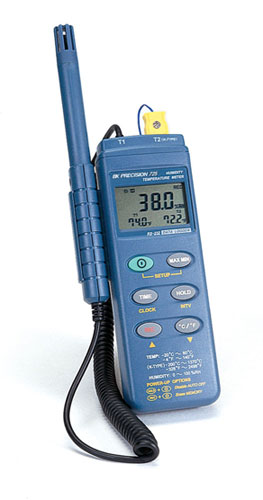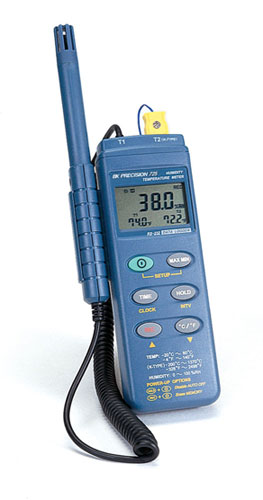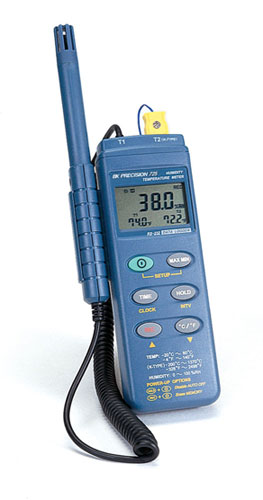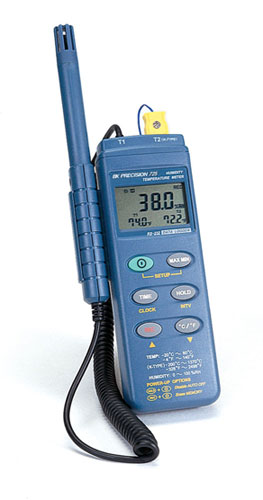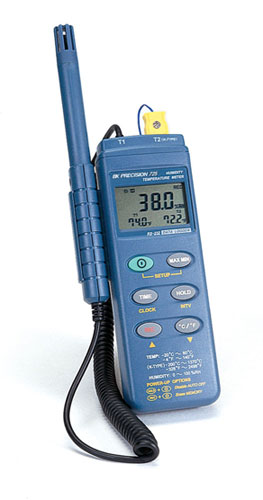 Model 725
Datalogging Humidity/Temp Meter with Dual Input
Price: $449 / 1 yr Warranty
Overview
State of the art dual function meters with two environmental sensors housed in a remote wand. The sensors can be placed right where they are needed. Both meters feature triple LCD displays, RH and temperature readings simultaneously, and a second K type thermocouple port.
The model 725 has data logging feature and records up to 16,300 data points. With an adjustable interval setting, you can record from 4 hours to 678 days worth of data. This model features an RS232 output port and comes with interface software and cable so you can either download data for analysis or control the meter in real-time from your PC.
Auto power off
Min/Max
Real time clock
Models
Documents
Documentation
---
Software
| Description | Version | Download |
| --- | --- | --- |
| Operating software (Does not support 64-bit Windows(R) operating systems) | V2.1.0 | |
Accessories

Testlink Software w/RS-232 Cable

Power Adapter, 9V DC 100mA
UL & cUL Listed
Barrel Jack Dimensions: 11mm long, 3mm diameter, 1mm internal diameter

Thermocouple Bead Probe, -50 to 200 C
Replacement thermocouple temperature probe for meters with K-type thermocouple inputs. PTFE insulated wire with exposed junction allows for fast air, gas, or general purpose measurments.