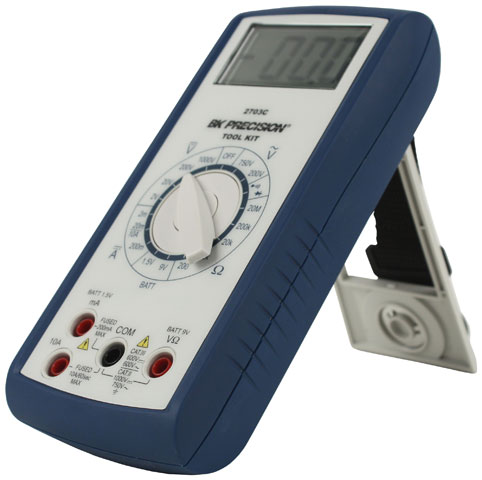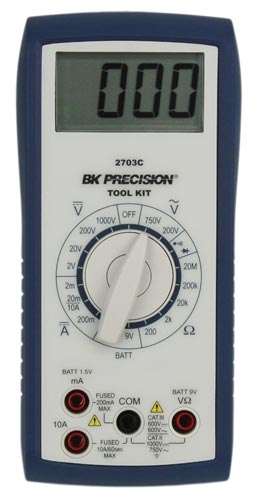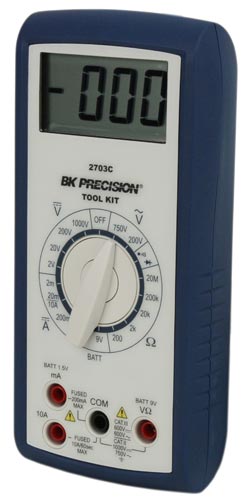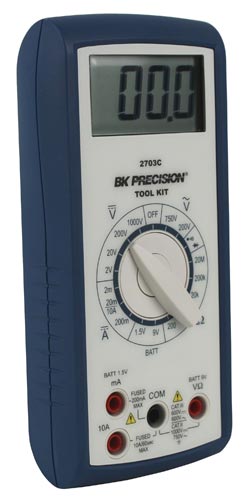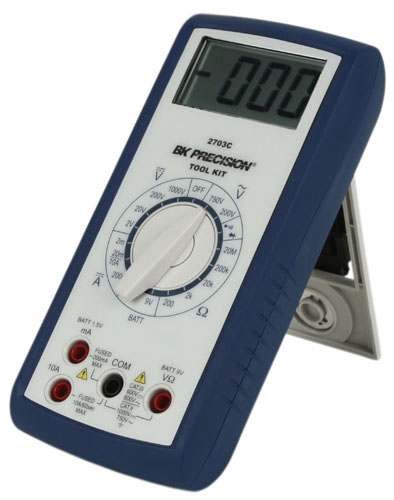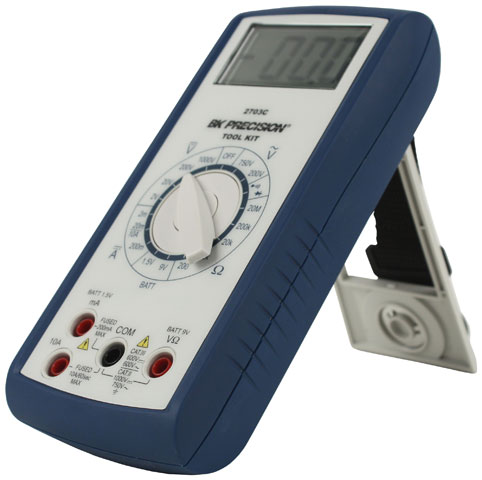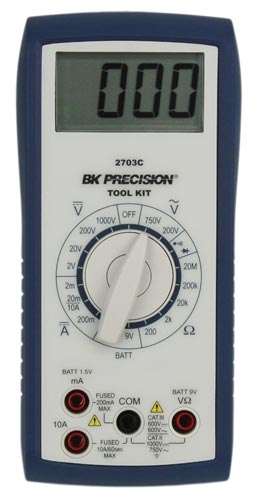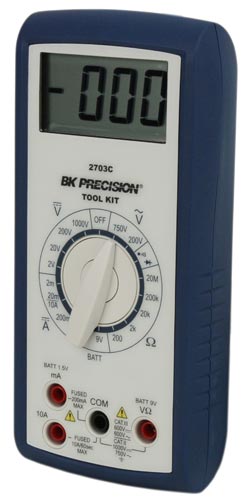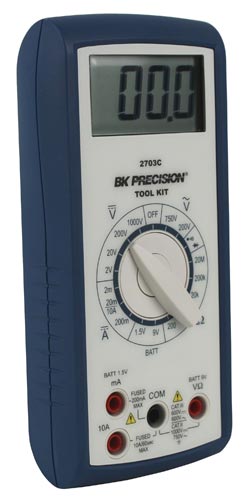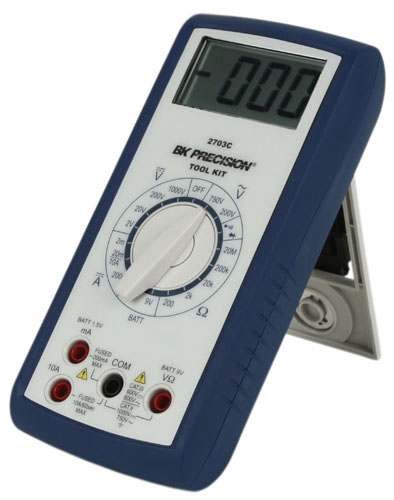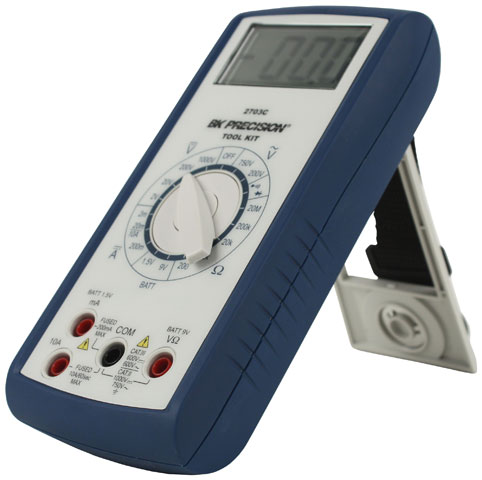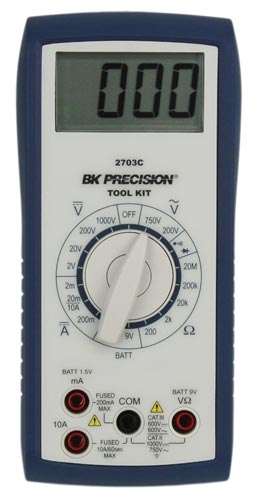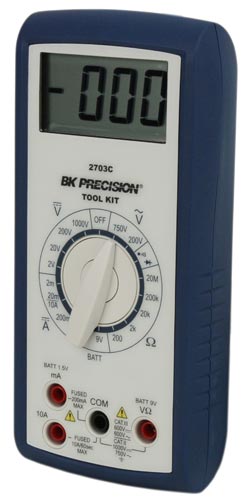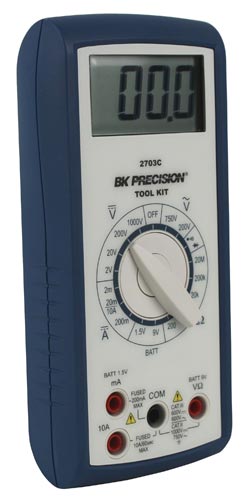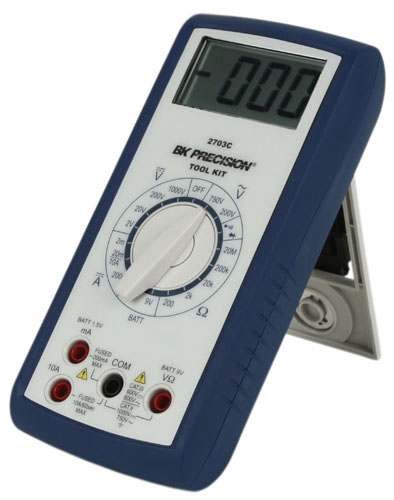 Modelo 2703C
Manual Ranging Tool Kit Digital Multimeter
Price: $60 / 3 yr Warranty
Visão geral
The 2703C is a versatile low cost manual ranging DMM that combines performance, value and functionality. Value-packed features make this meter a must in every "Tool Kit®".
Features
Magnetic hanger
One-handed operation
Measures up to 10 A (DC only)
DC voltage to 1000 V
AC voltage to 750 V
Resistance to 20 Mohm
Continuity test
Diode test
Modelos
Documents
Documentação
There are no documents available for 2703C
---
Programas
| Descrição | Versão | Descarregar |
| --- | --- | --- |
Acessórios

AC/DC Clamp Accessory for DMMs
Converts any DMM to a current clamp
Measures current without disconnecting circuit under test
Measures to 400A DC/AC
Outputs 1mV per Amp, operates on 2V range of any DMM
CP 3 Manual

DMM Carrying Case
Light weight, durable Cordura nylon Protects your instruments
Made in the U.S.A.
Room to hold your test leads
Approximate Internal Dimensions: 4" x 2.5" x 8" (102 x 64 x 203mm)

Red and Black CAT III (IV) 1000V (600V) Test Leads
Right-angled sheathed banana replacement 10A test leads for digital multimeters.