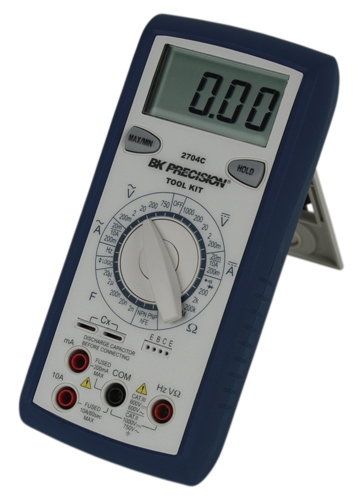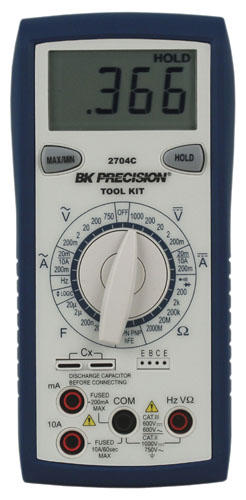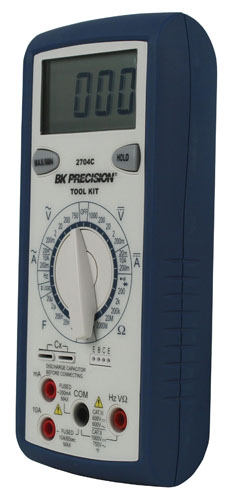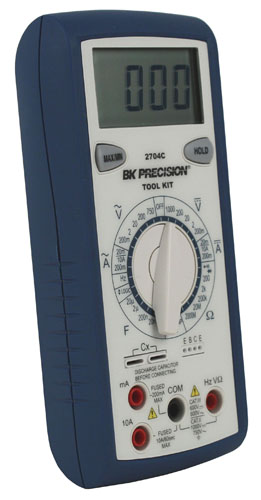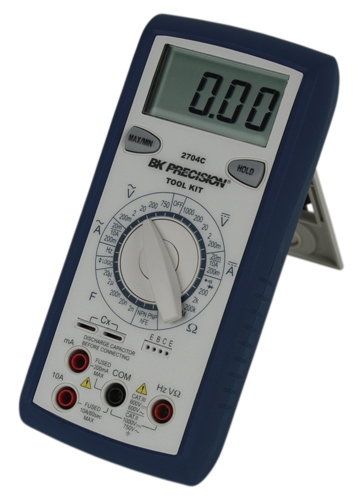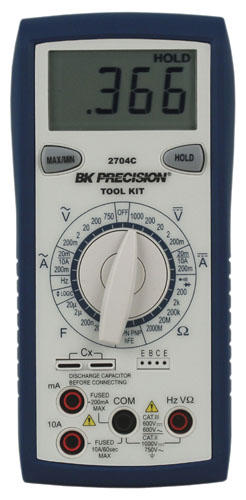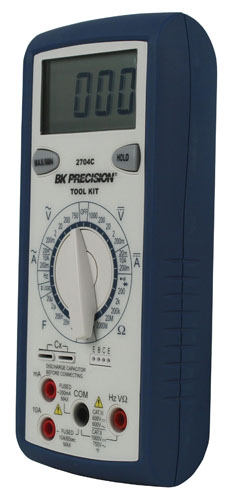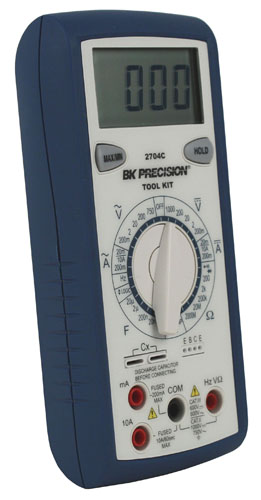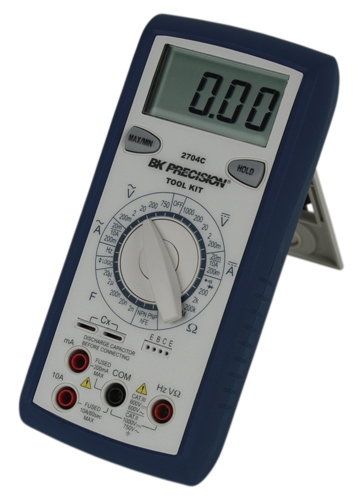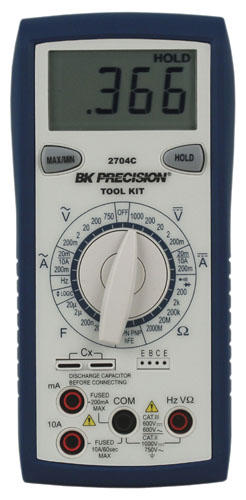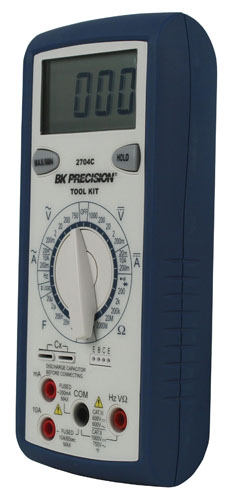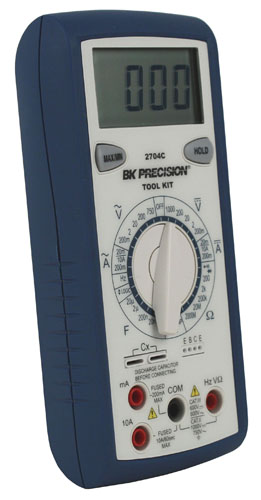 Modèle 2704C
Manual Ranging Tool Kit DMM with Transistor Test
Price: $79 / 3 yr Warranty
Généralités
The 2704C has all of the functionality for basic Digital Multimeter applications including some high end features you might not expect. The 2000 count LCD can display resistance values up to 2 Gohm, capacitance to 20 uF or a transistors common-emitter gain value up to 1000. Value-packed features make this meter a must in every "Tool Kit®".
Features
Magnetic hanger
DC voltage to 1000 V
AC voltage to 750 V
Resistance to 2000 Mohm
Capacitance to 20 uF
Continuity test
Diode test
Logic test
hFE Transistor test
One-handed operation
Measures up to 10 A (AC & DC)
Modèles
Documents
Documentation
There are no documents available for 2704C
---
Logiciels
| La description | Version | Téléchargement |
| --- | --- | --- |
Accessoires

AC/DC Clamp Accessory for DMMs
Converts any DMM to a current clamp
Measures current without disconnecting circuit under test
Measures to 400A DC/AC
Outputs 1mV per Amp, operates on 2V range of any DMM
CP 3 Manual

DMM Carrying Case
Light weight, durable Cordura nylon Protects your instruments
Made in the U.S.A.
Room to hold your test leads
Approximate Internal Dimensions: 4" x 2.5" x 8" (102 x 64 x 203mm)

Red and Black CAT III (IV) 1000V (600V) Test Leads
Right-angled sheathed banana replacement 10A test leads for digital multimeters.