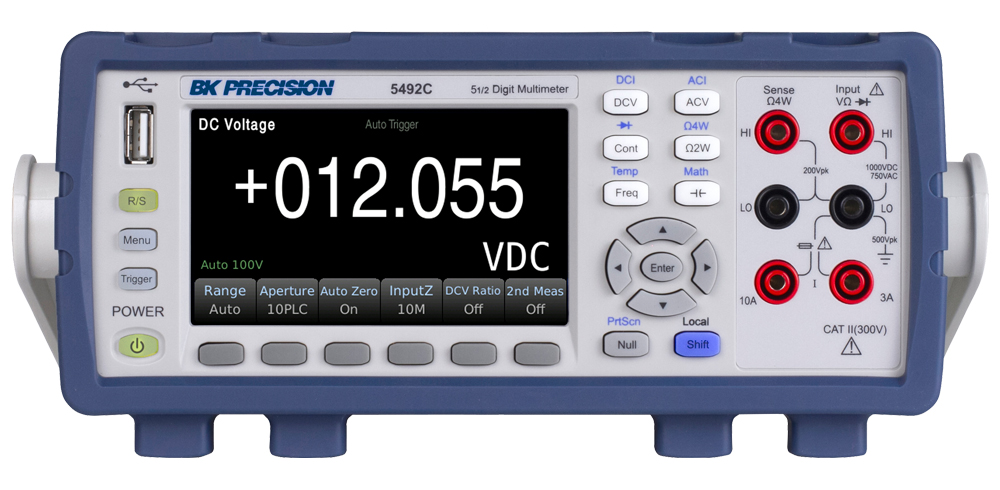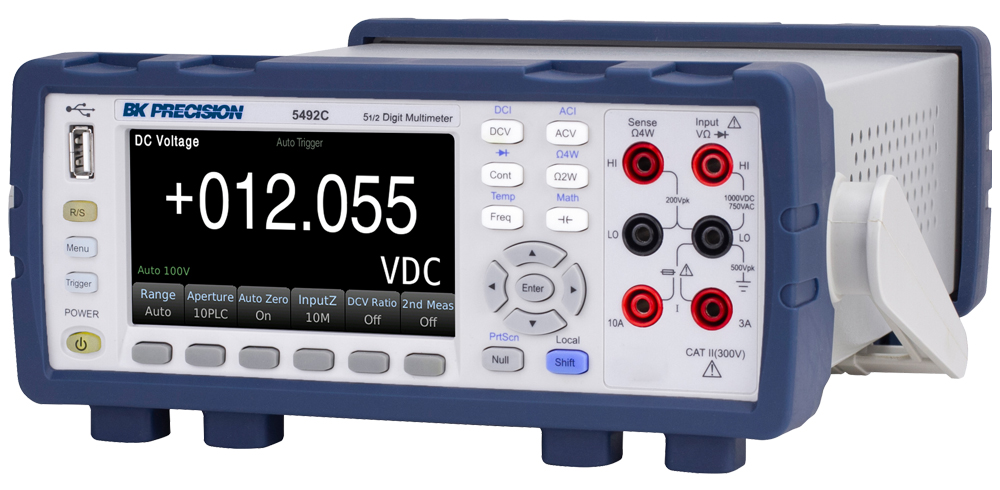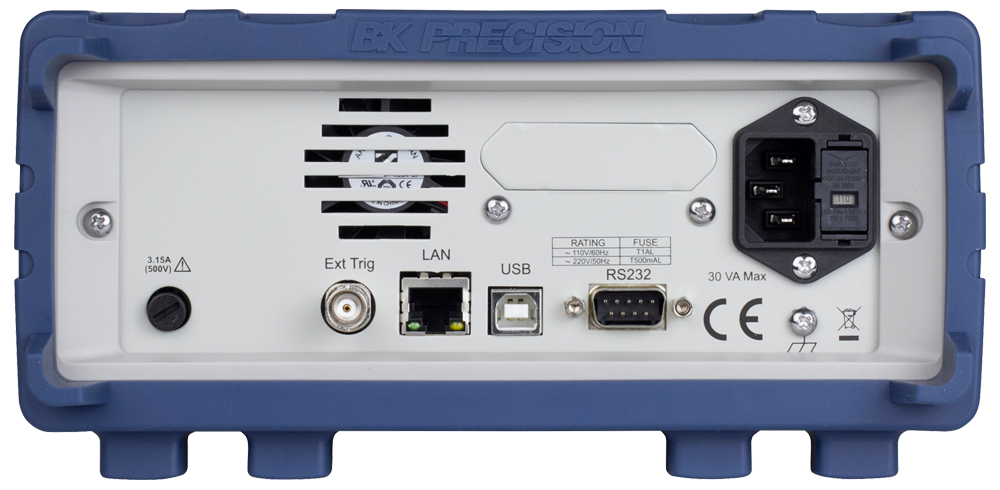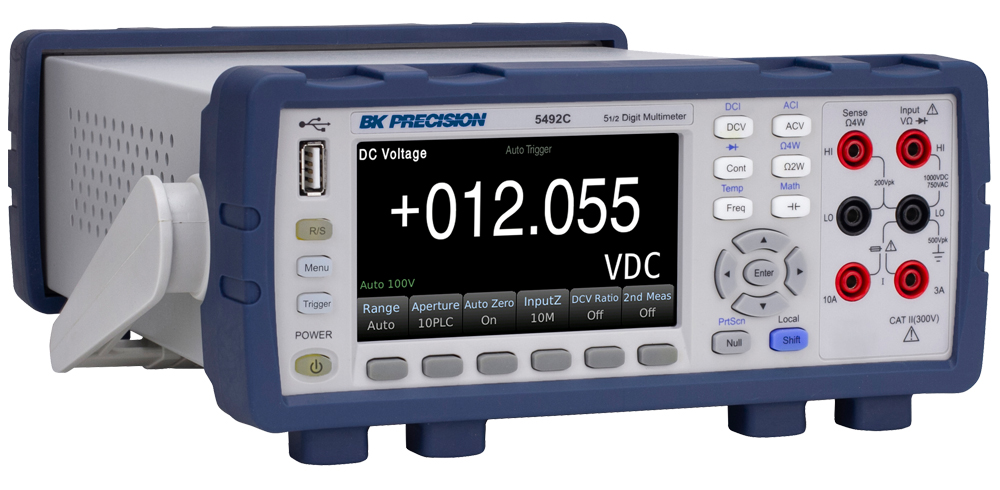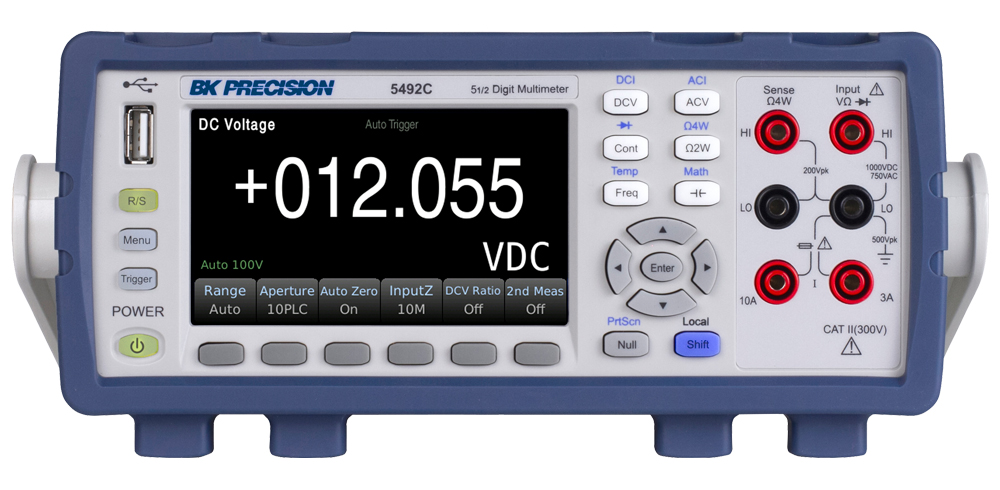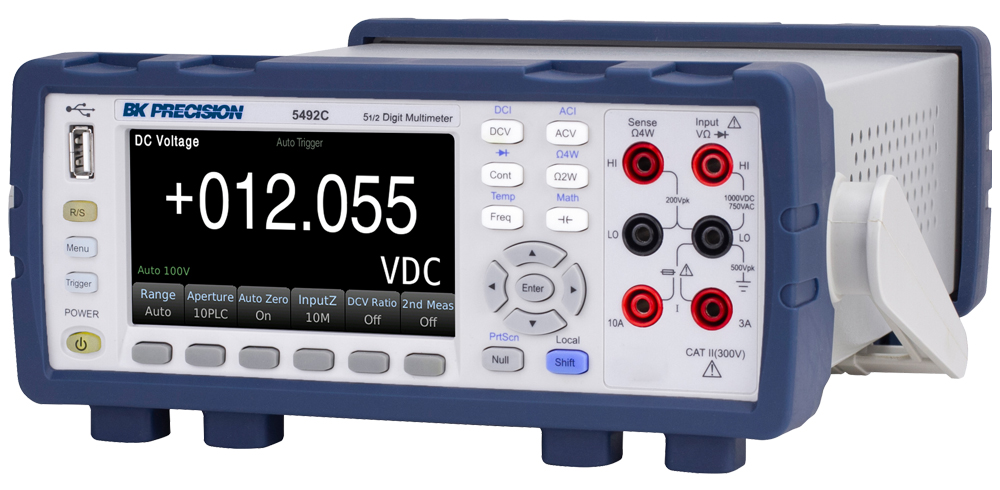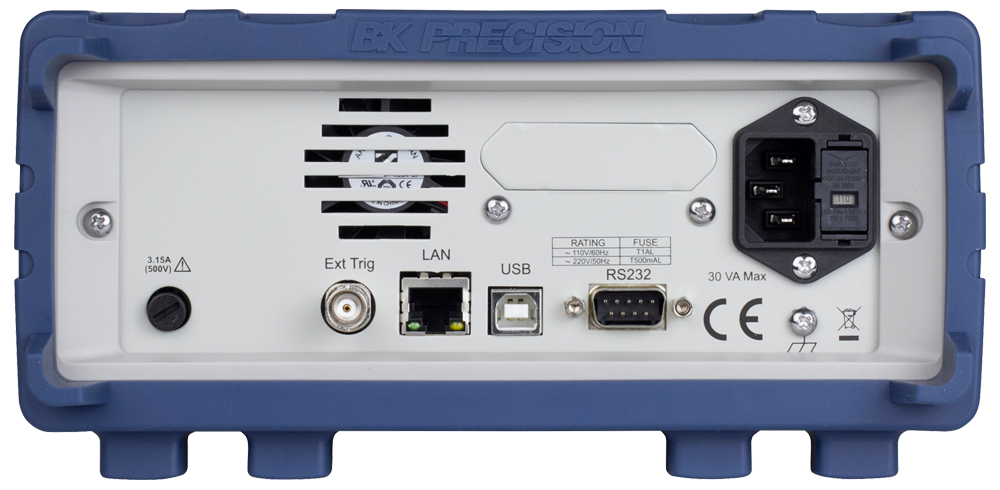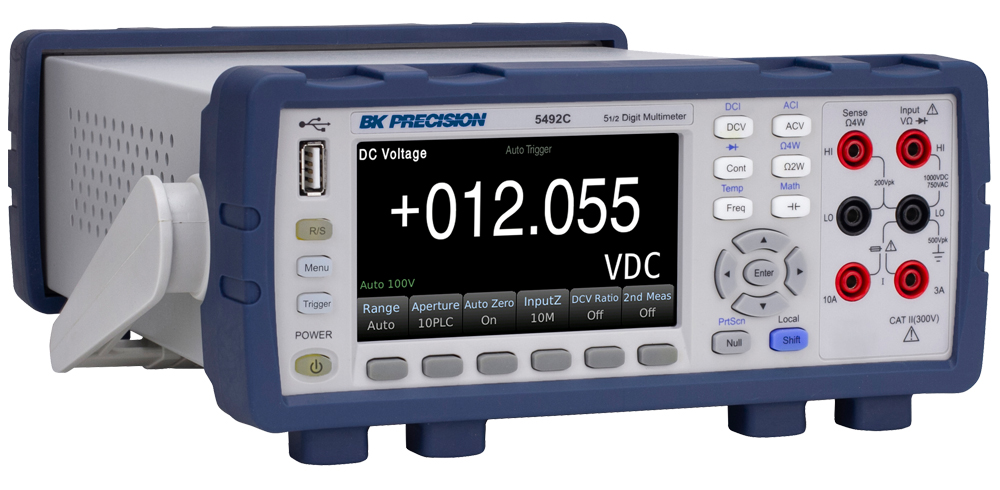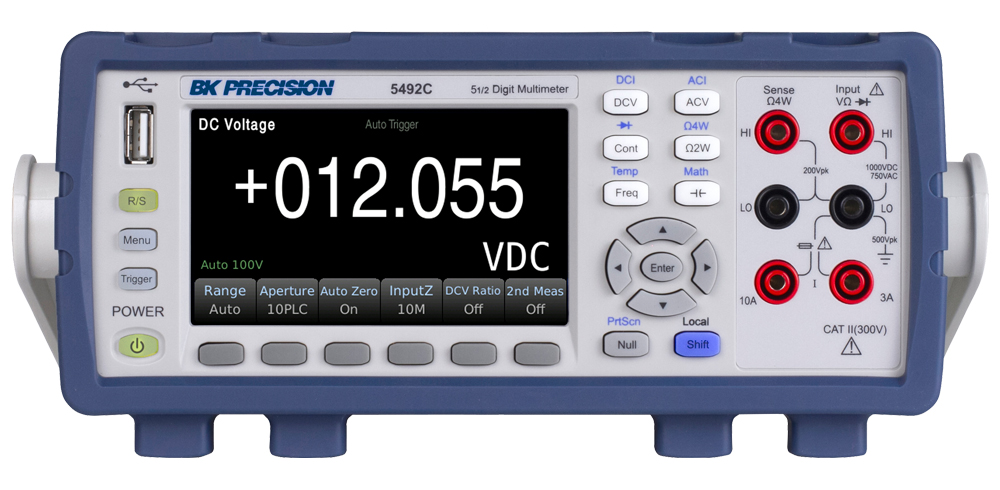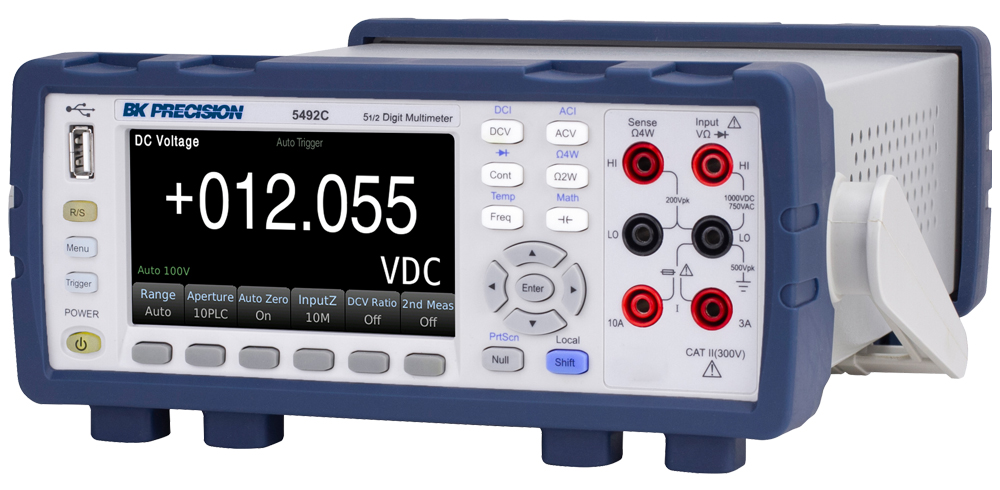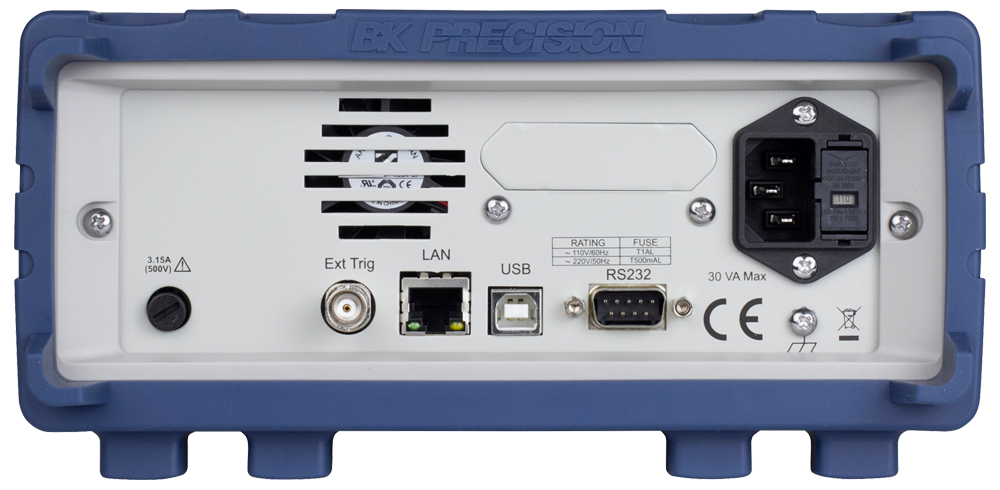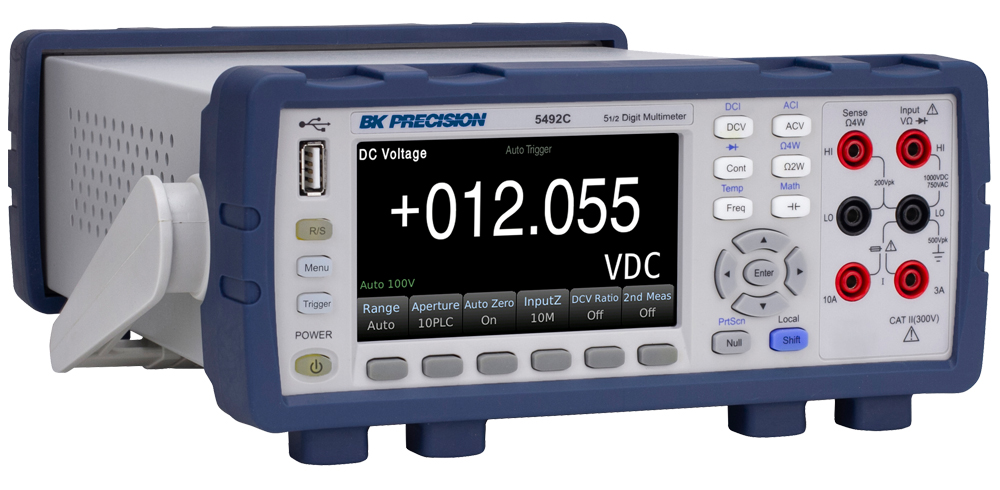 Modèle 5492C
5490C Series
Multimètre de table 5 1/2 digits TRMS AC+DC, Précision de base 0,010%
Price: $805 / 3 yr Warranty
Généralités
Le multimètre 5492C a été conçue pour apporter précision, répétabilité et ergonomie. Possédant une large plage de mesure avec une vitesse de lecture allant jusqu'a 1000 lectures par seconde, une précision DCV jusqu'à 0,010% et 100 ppm sur 1 an. Cet appareil de mesure offre rapidité et stabilité dans les résultats de mesures. Ces caractéristiques lui permet de répondre parfaitement aux demandes liées à l'ingénierie, la production, la métrologie et d'autres applications. Les modes d'affichage incluent bargraphes, graphiques en temps réel et histogrammes qui peuvent être combinés avec des indicateurs numériques et fonctions mathématiques.
Ecran LCD 3,4 pouces
Vitesse de mesure 1000 lectures par seconde
Affichage multiples : graphique, histogramme, bargraphe et numérique
Affichage Min, Max, Crête à Crête, Moyenne, Ecart-type
Mesure de fréquence jusqu'à 1 MHz
Stockage interne du buffer jusqu'à 10,000 lectures
Mesure de résistance 2 ou 4 fils
Double affichage numérique
Interface USB (compatible USBTMC), LAN, RS232
Interface IEEE en option à la commande (5492CGPIB)
Port USB sur face avant pour extraction des données
Driver LabVIEW et logiciel d'exploitation fournis pour contrôle à distance et enregistrements
Modèles
Documents
Documentation
---
Logiciels
| La description | Version | Téléchargement |
| --- | --- | --- |
| LabVIEW 2020 Driver | 1.0.0 | |
| Operating Software | 1.0.1 | |
| Operating Software (No Run-Time) | 1.0.1 | |
| USBTMC Driver Installation Note | 1.0 | |
Accessoires

High Performance Bench DMM Accessory Kit
This kit of accessories was assembled to facilitate requirements by high-performance bench digital multimeters (DMM's) users. All the most popular accessories in one kit. The kit offers MiniProbe test probe, with spring-loaded tips, for fine probing; MiniPRO Test Clips for small and MiniFlex Test Clips for micro connections; and for those larger test points, both spade lug and banana plug adapters, two pairs of test leads for 4-wire measurements or calibration hookups, an insulated BNC male to sheathed banana jack adapter, and an insulated SMD Tweezer set for surface-mount component testing.
Silicone jacketed test lead wire with UL Listing
MiniProbes w/Spring loaded Stainless Steel Tips
Packaged in Plastic Case
Kit Contains:
(4) Test Lead 4mm Sheathed P-RaP Silicon 0.75,  40": (2) Black, (2) Red
(2) Spring Tip Mini-Probe-4mm Jack: (1) Black, (1) Red
(1) Insulated BNC male Adapt-4mm Safety Jacks
(2) Adapter 4mm Banana Plug to Jack: (1) Black, (1) Red
(2) Mini Flex Clip-4mm Jack-Silicon 0.40, 10 cm: (1) Black, (1) Red
(2) Adapter 6mm Spade 4mm-Jack: (1) Black, (1) Red
(2) Lead minipro-J-PVC 0.40, 10 cm: (1) Black, (1) Red
(1) Tweezer Test Lead Set- 4mm P, w/PVC pouch
Specifications
| | |
| --- | --- |
| Temperature | -20 to +80 ºC |
| RoHS (2002/95/EC) | Compliant |

Rack Mount Kit
19 Inch rack mount kit for one or two half-rack B&K Precision meters and instruments. Includes only front-end hardware and is not intended to be a load-bearing piece of hardware. To support the weight of the equipment, please contact your rack manufacturer for specific supporting hardware.