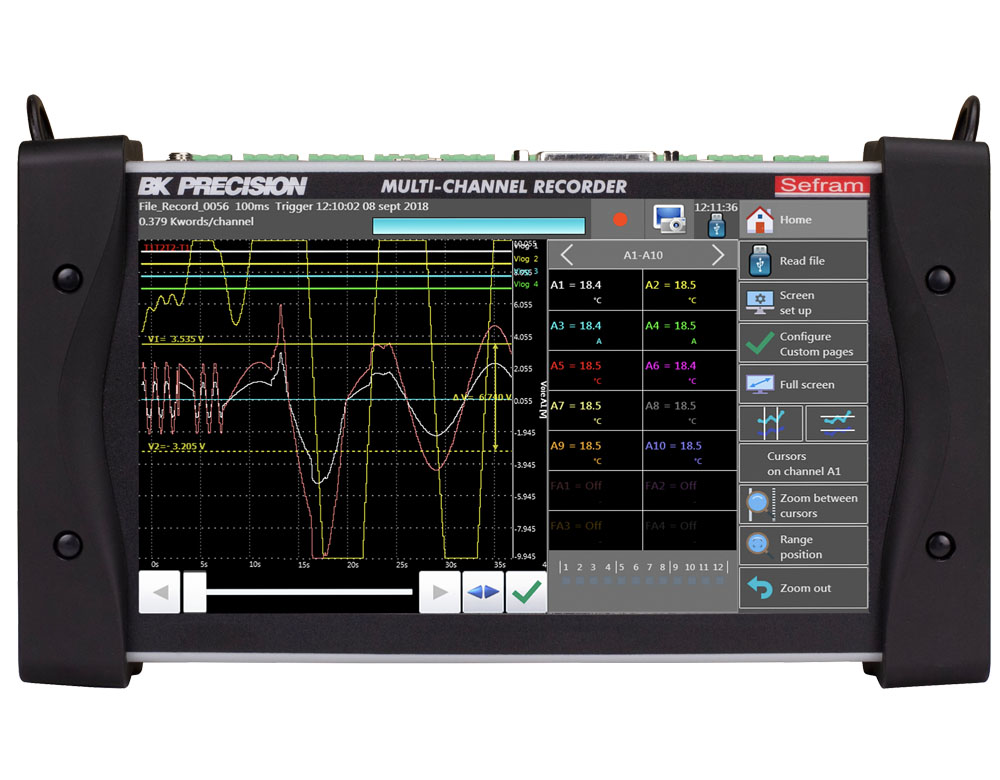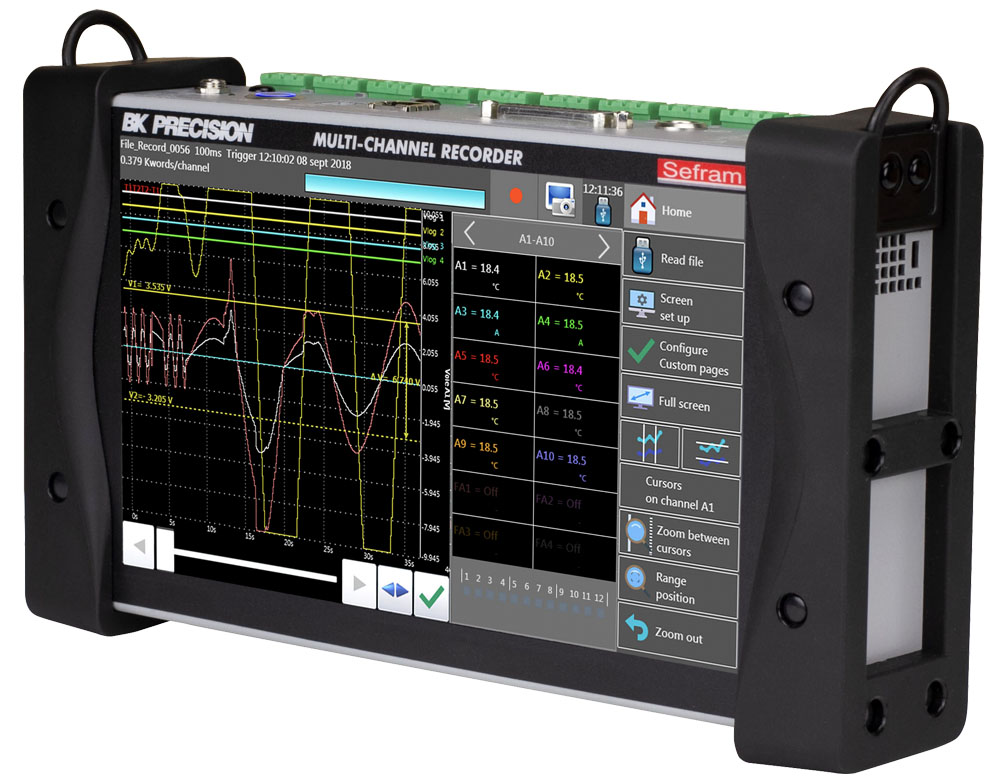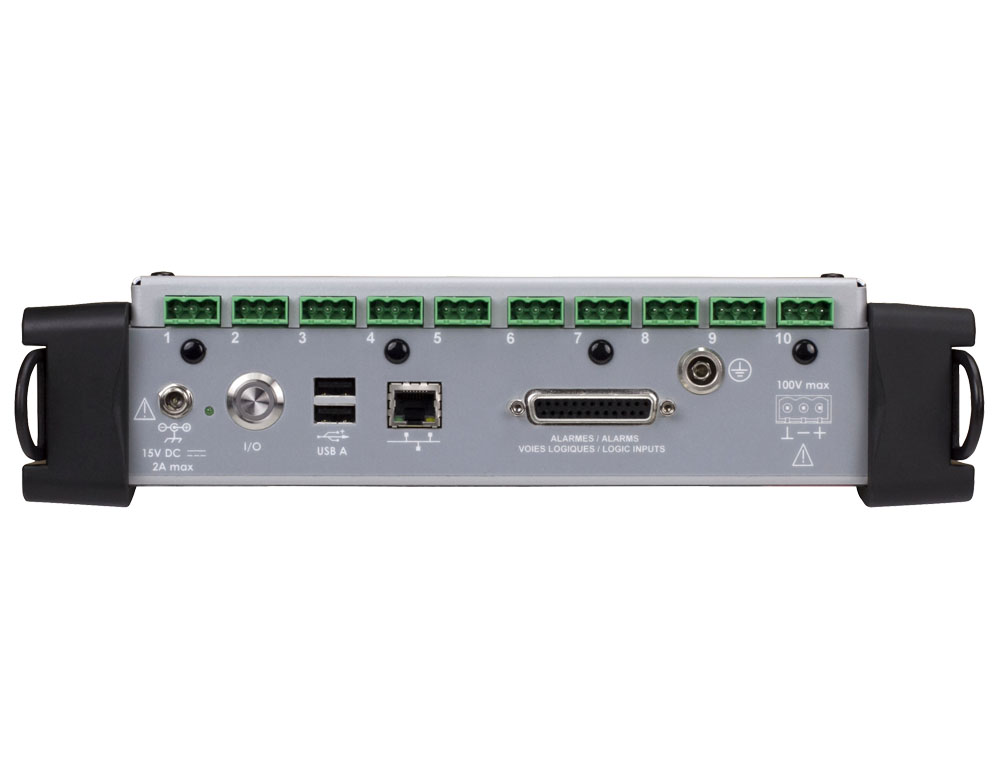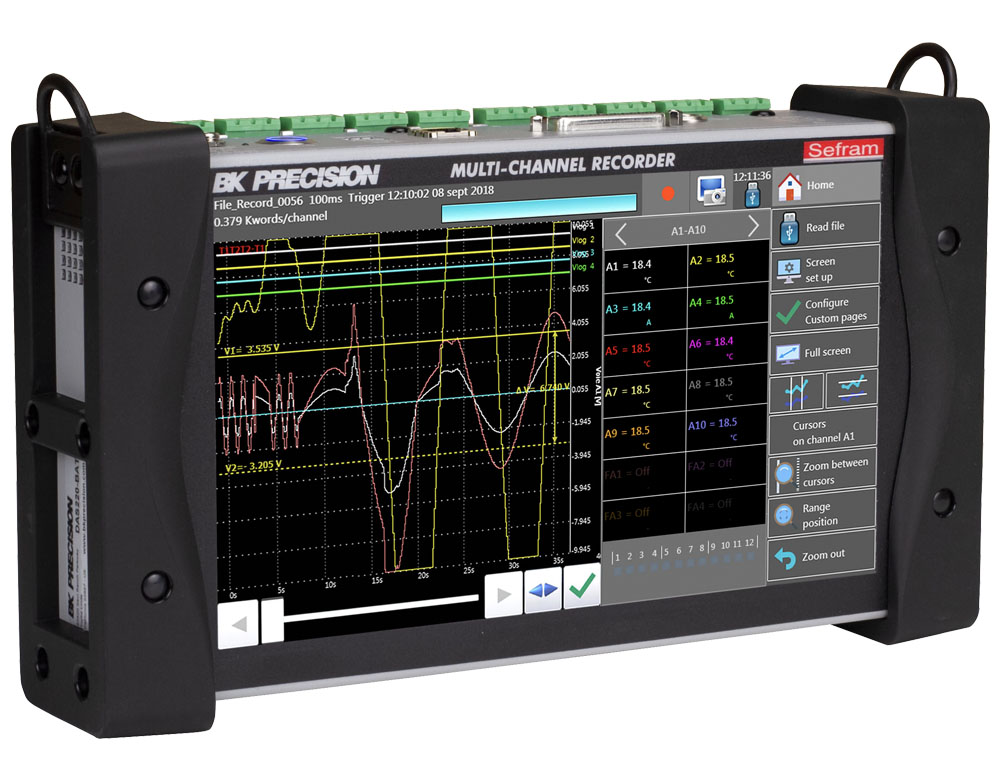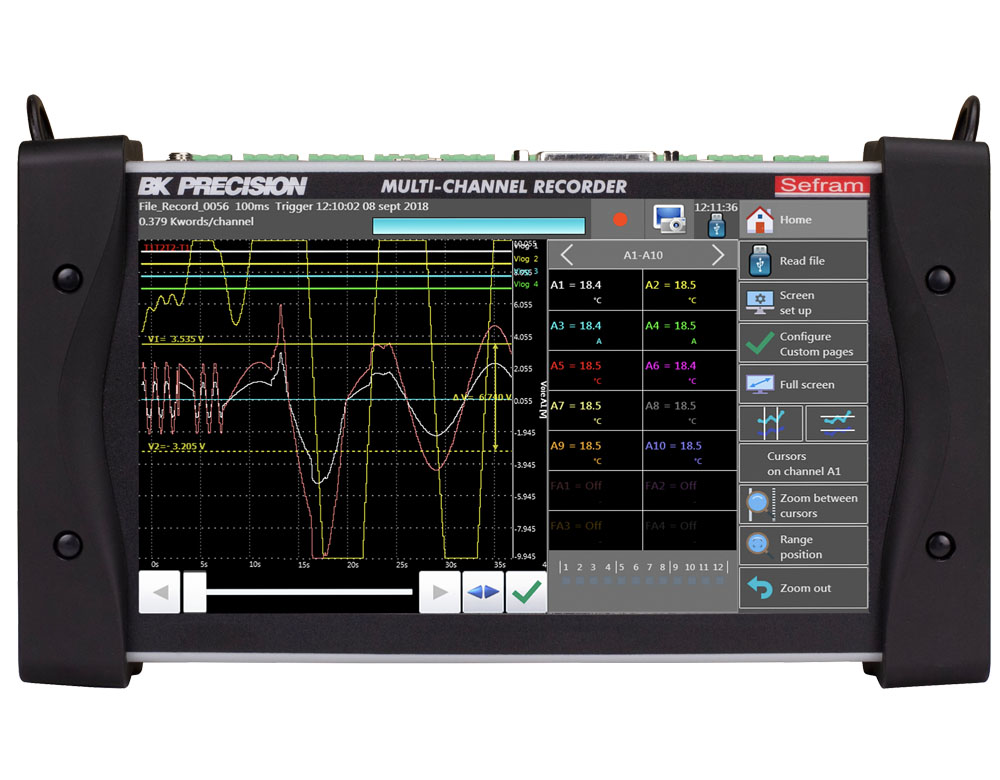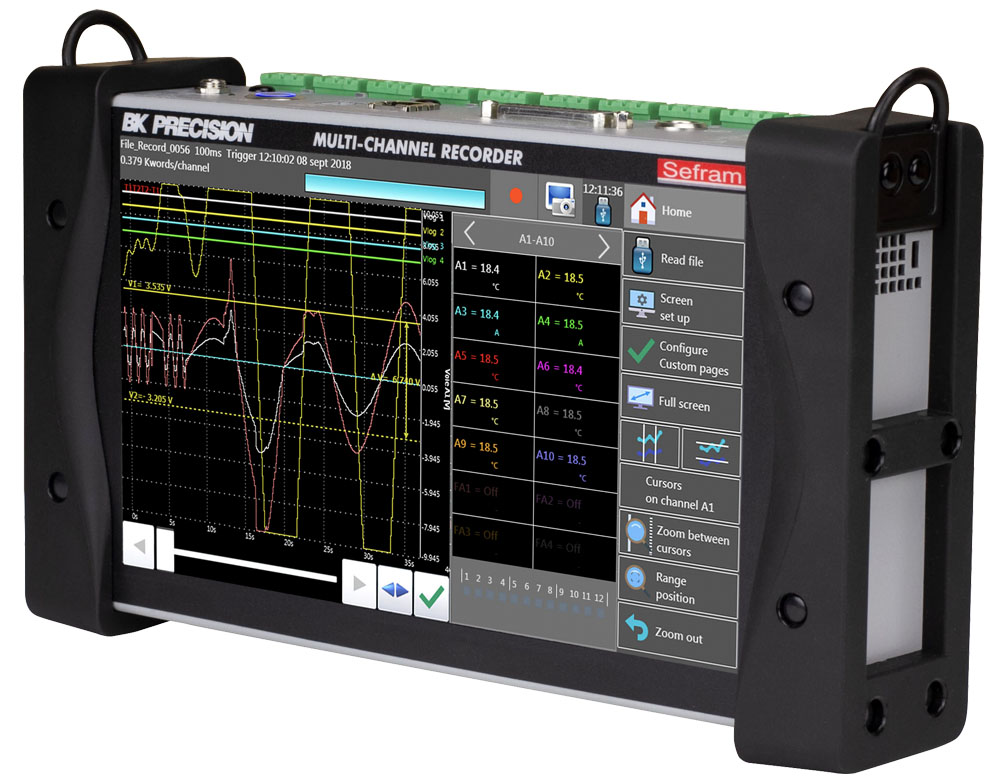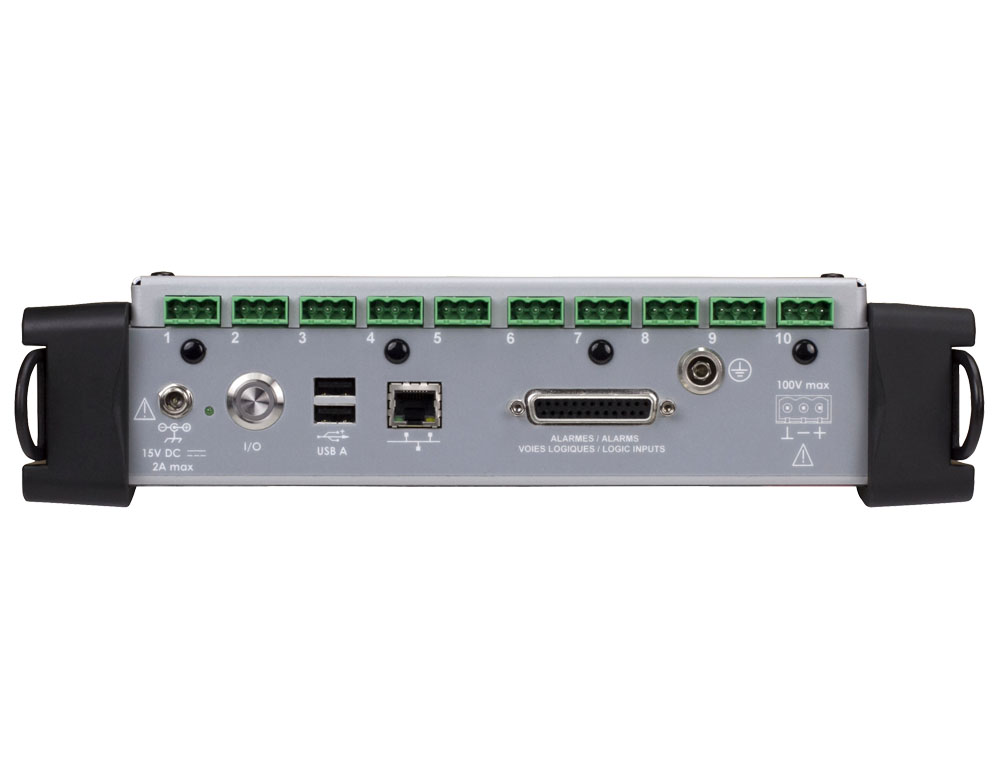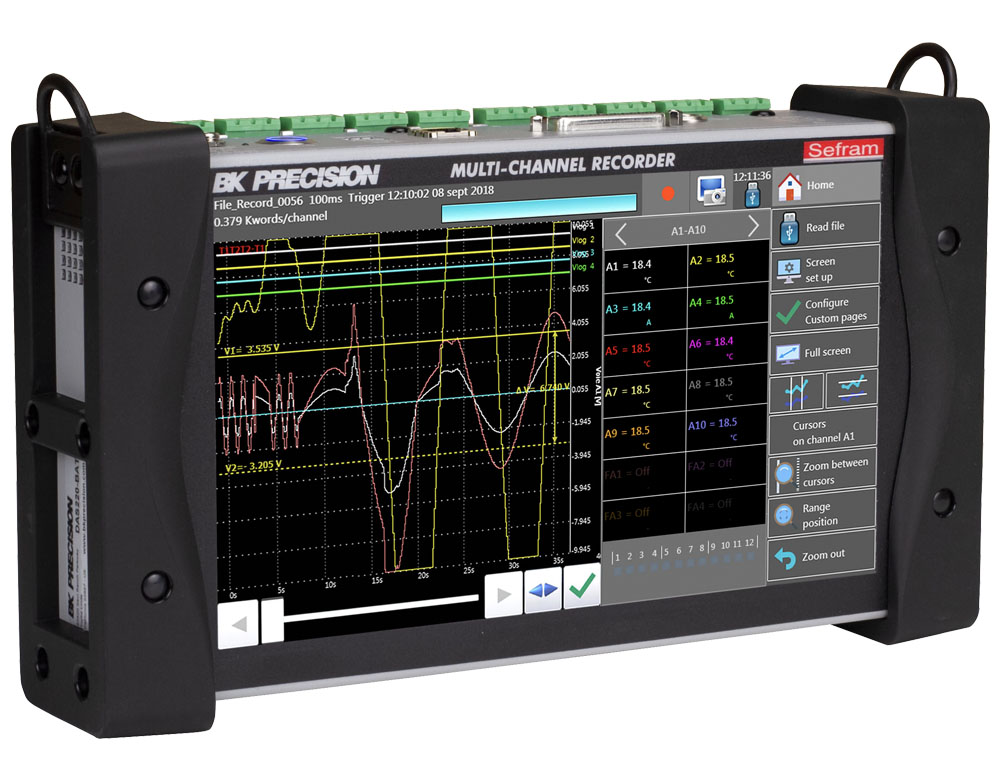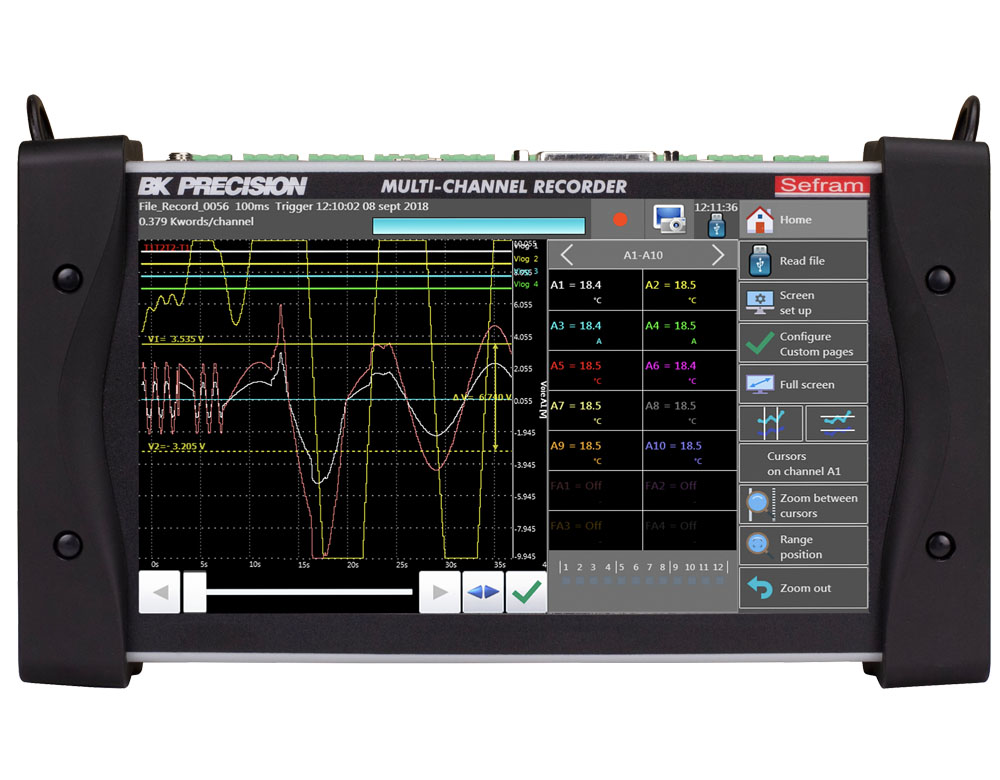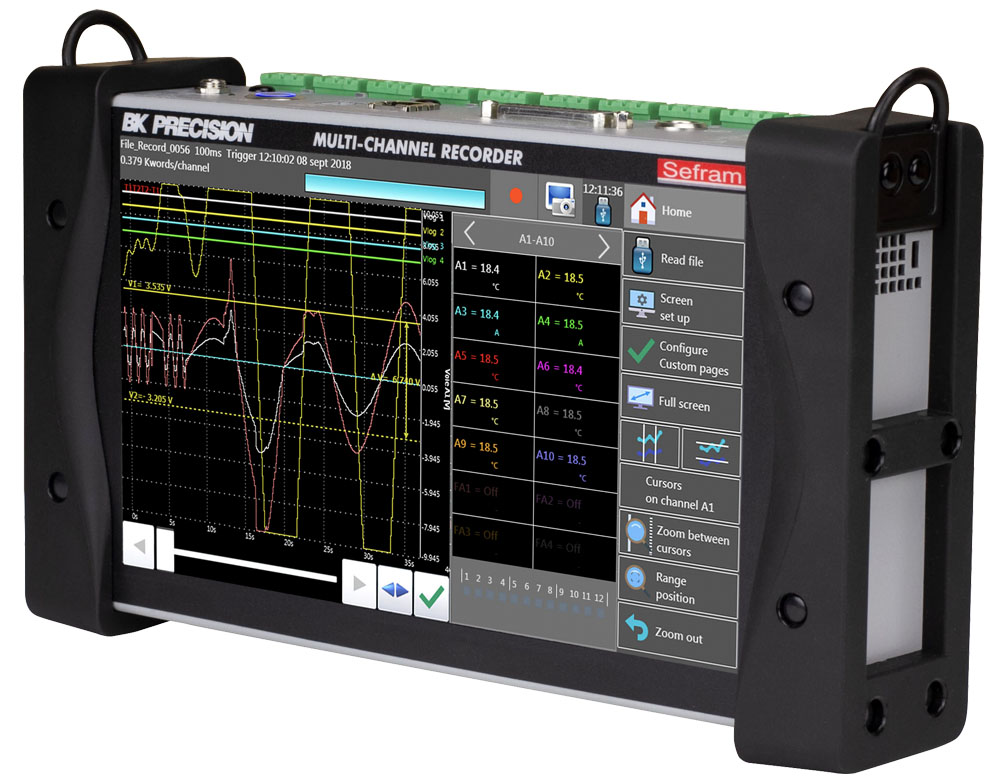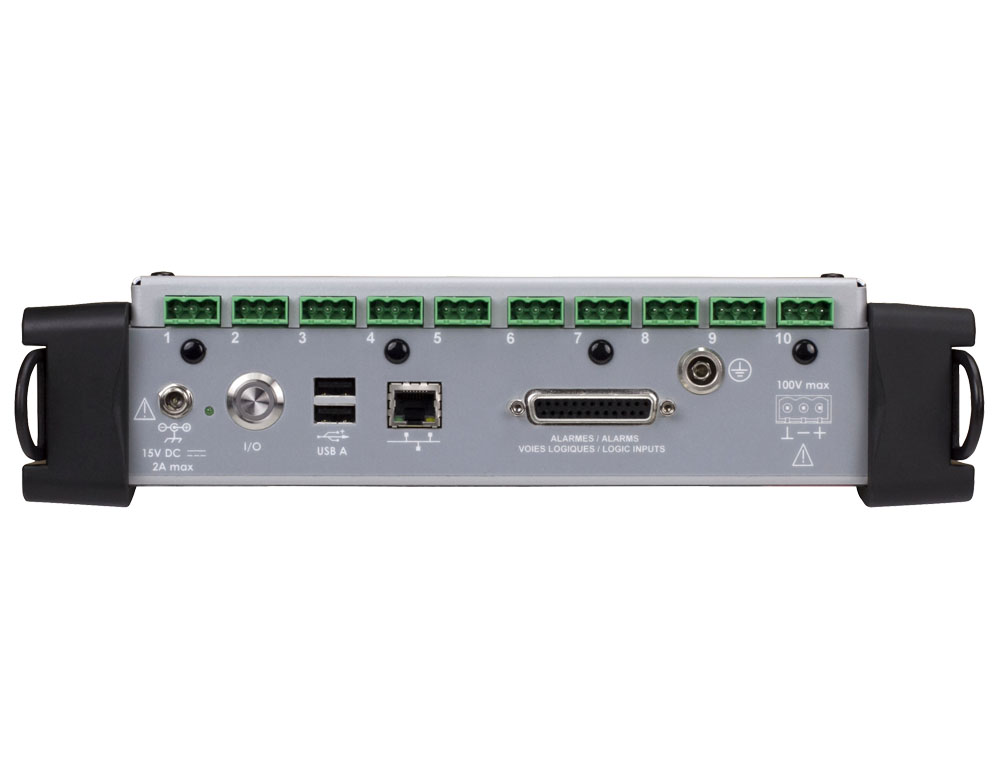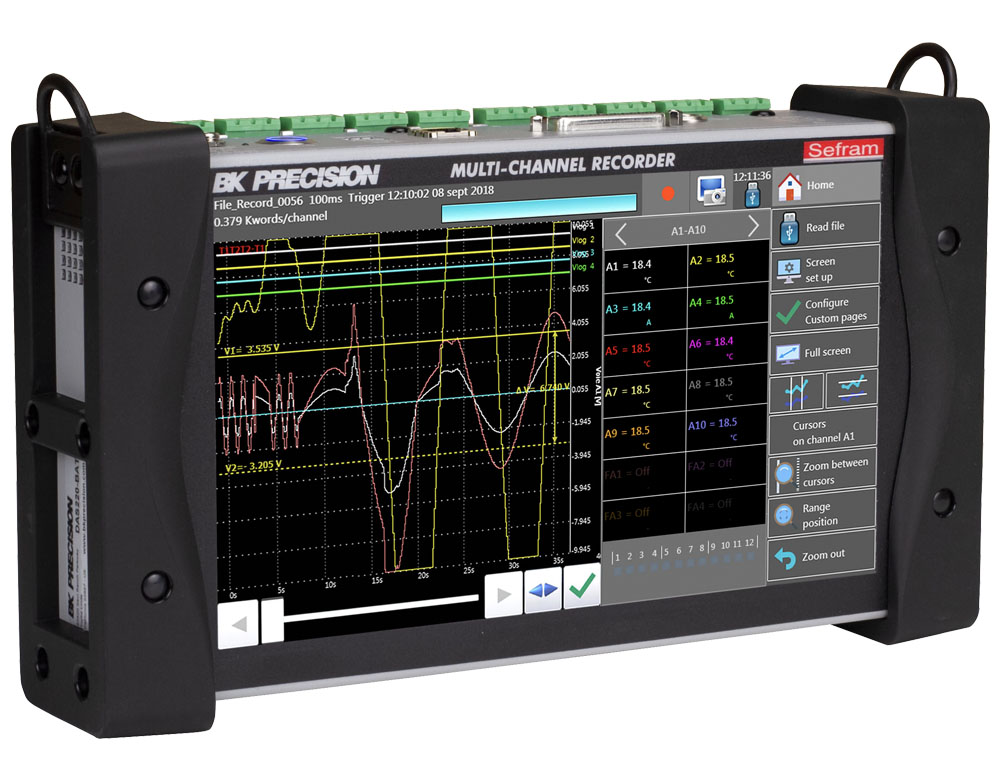 Model DAS220-BAT
DAS220 Series
Portable 10-Channel Data Recorder
Price: $2490 / 2 yr Warranty
Overview
The DAS220 series is ideal for measuring parameters commonly found in process applications including voltage, temperature (thermocouples and RTDs), current, resistance, frequency and pulse. These data loggers provide 10 built-in universal analog input channels with convenient screw input terminals to simplify wiring. The DAS220-BAT includes a built-in battery for up to 15 hours of autonomous operation.
Measurement results can be viewed graphically and numerically on the 10-inch color touch screen and saved to internal solid-state memory or transferred to an external USB memory stick. Icon-driven menus make it easy to navigate. Free Windows PC software allows users to remotely control and configure the recorder, transfer logging results and configuration files, and view live data in graphical or numerical format on a connected PC.
B&K Precision data loggers and data acquisition recorders are designed and manufactured in France. Support services are provided through service centers around the world.
Features and benefits:
Wide 10-inch touchscreen TFT display
10 built-in universal analog inputs
Extended battery life of up to 15 hours (-BAT only)
Versatile temperature measurements supporting thermocouples and Pt100 / Pt1000 temperature sensors
Measure voltage to ± 100V, resistance to 10 kOhm and current (with optional shunt)
DC Voltage ranges from ±0.5 mV to ±100 V
16-bit vertical resolution
32 GB internal solid state memory
12 logic input/output channels
4 timing logic input channels for pulse count, frequency and PWM measurements
Free PC Software for viewing data
WiFi monitoring and control (standard USB WiFi dongle required)
Applications:
Temperature logging with thermocouples and RTD's
Voltage measurements from ± 0.5 mV to ± 100 V (CAT I 100 V)
4 - 20 mA current loop measurements
Frequency, pulse totalization and pulse rotation measurements, which can be expressed in RPM (rotations per minute)
Models
| Product | Channels | Description | MSRP |
| --- | --- | --- | --- |
| DAS220 | 10 | 10-Channel Data Recorder | $2260 |
| DAS220-BAT | 10 | Portable 10-Channel Data Recorder | $2490 |
Documents
Documentation
---
Software
| Description | Version | Download |
| --- | --- | --- |
| Display and view recorded data | 3.7 | |
| LabVIEW Driver | 1.0.0 | |
Accessories
Additional Resources
| Resource Name | Description |
| --- | --- |
| | Why Choose an All-in-One Data Acquisition Recorder? |
| | Data Acquisition Recorder Selection Guide |
| | Element14 RoadTest and Reviews |