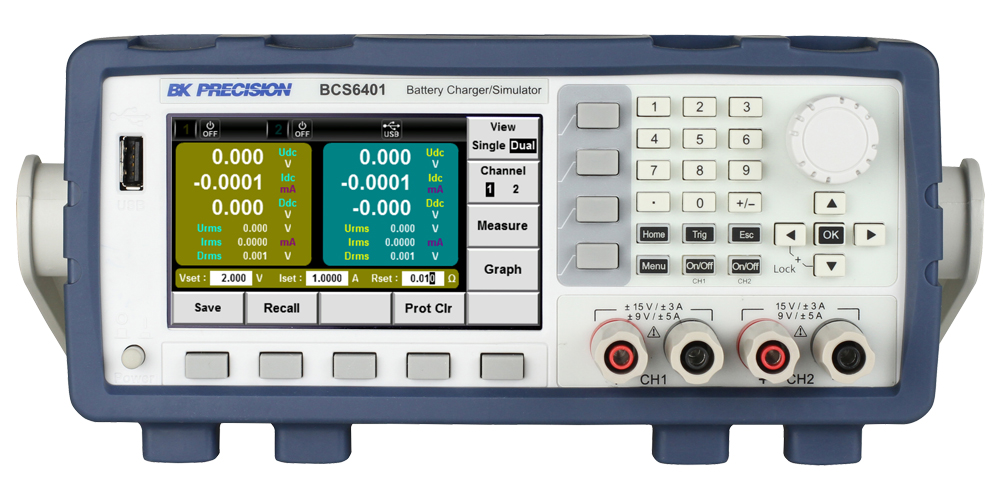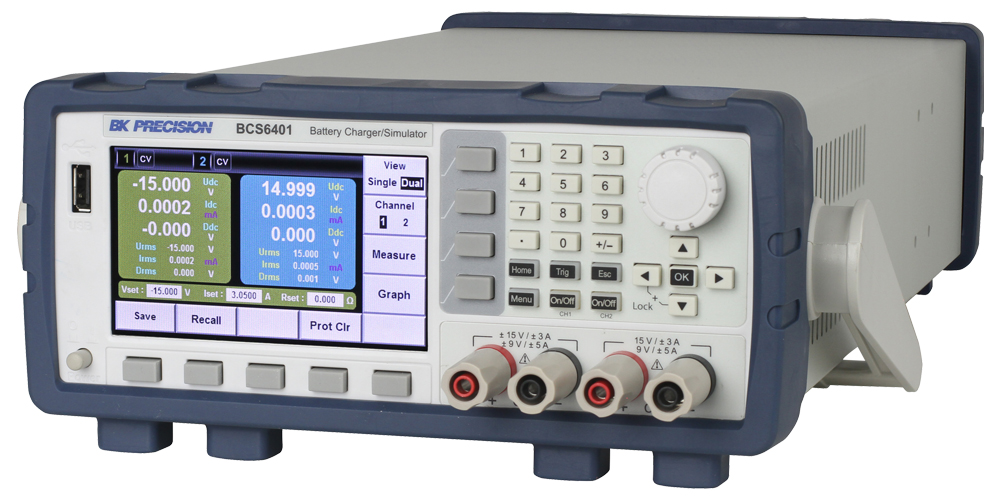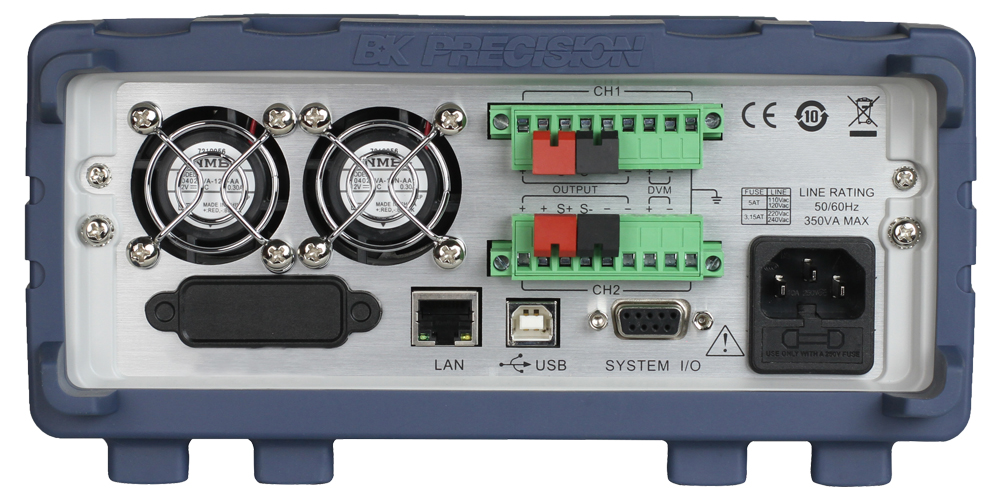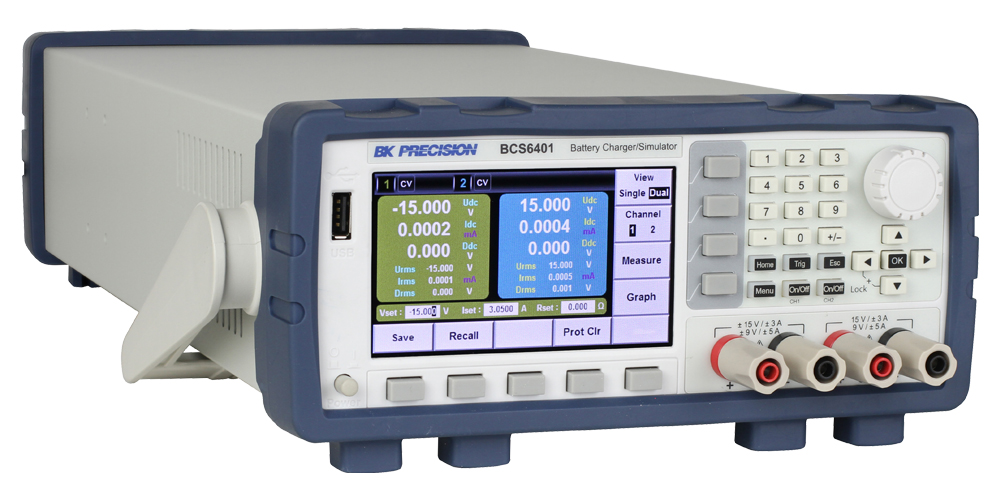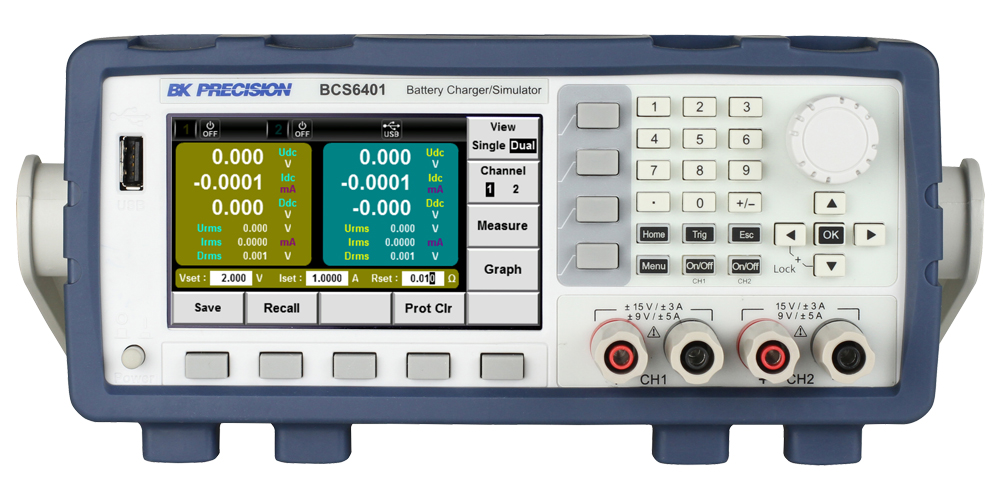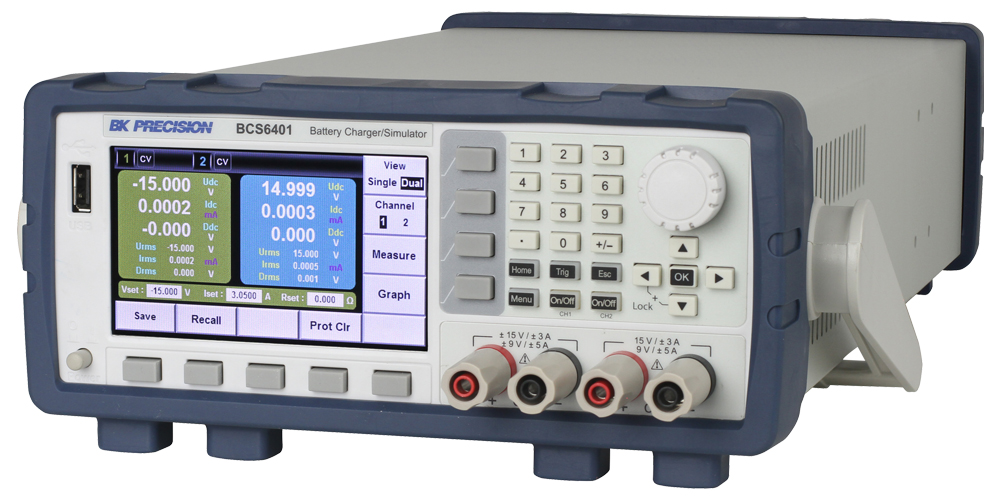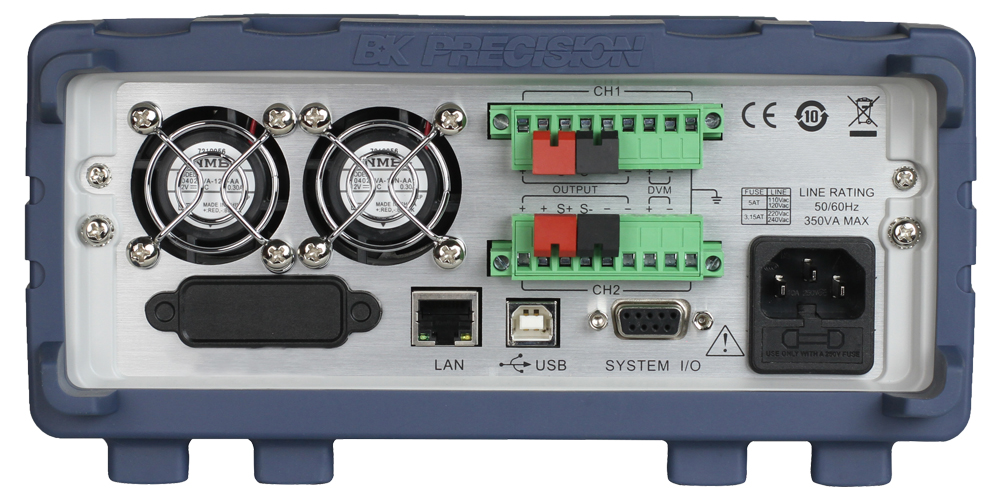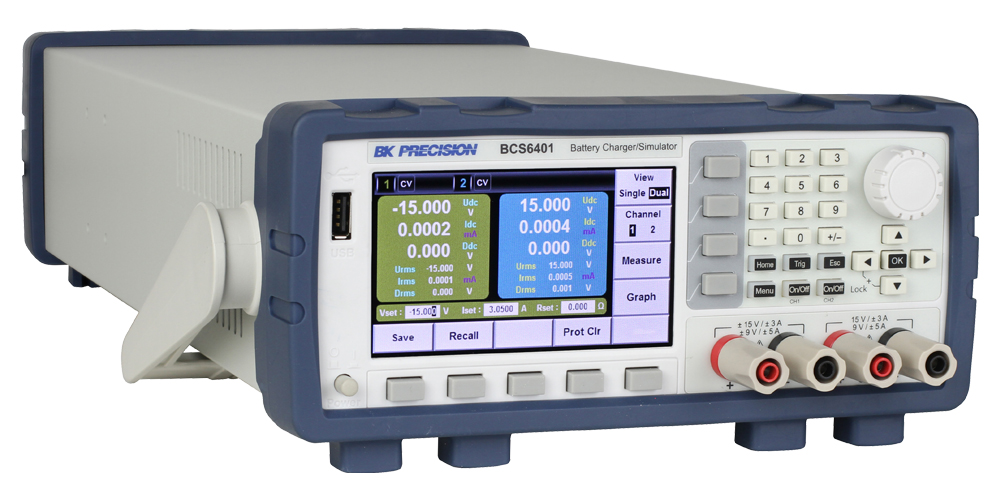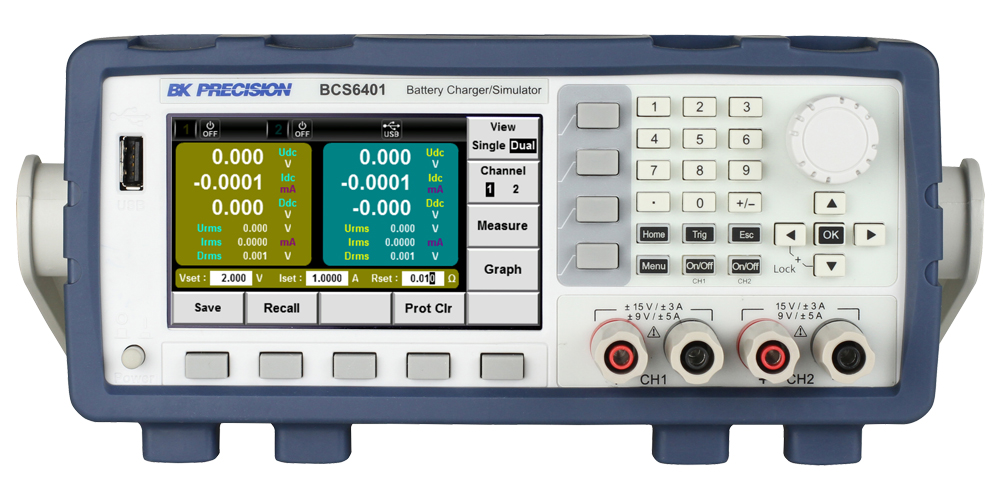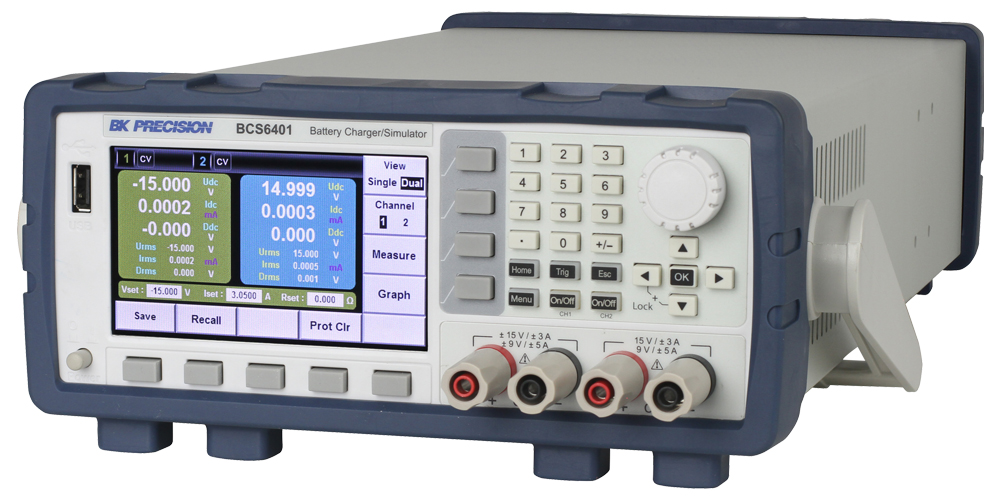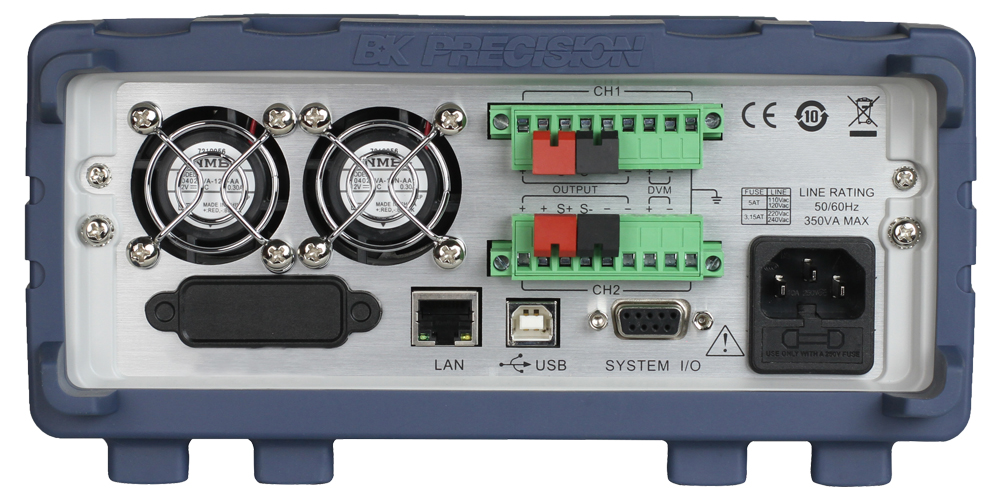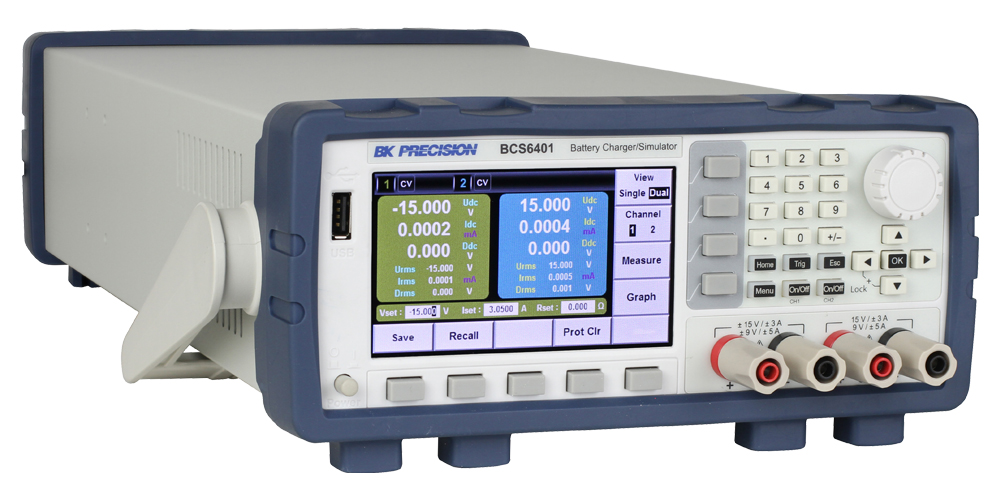 Modèle BCS6401
BCS Series
Dual Channel Battery Charger/Simulator, 45 W per channel.
Price: $4100 / 3 yr Warranty
Généralités
The BCS Series battery charger/simulator and precision DC Power supplies are optimized for testing batteries and battery-operated devices. This series features source/sink capabilities, a bipolar output, and a variable output impedance with dedicated battery charge, discharge, and simulation modes. Additionally, both models serve as a precise single channel or dual channel DC power supply with fast transient response and low ripple/noise characteristics.
Applications include evaluating batteries and charger circuitry used in cell phones, wearable devices, and other IoT devices.
Source or sink up to 150 W with 2-quadrant operation
Compact 2U form factor
Dual channel and dual range operation (model BCS6401 only)
Perform battery charge, discharge, and simulation tests
Bipolar output
Sink current up to 5 A
Variable output impedance 0 Ohm to 1 Ohm
Low noise < 3 mVpp
Fast load recovery time
High 100 nA current readback resolution
OVP, OCP, OTP, and key-lock protections
USB (USBTMC-compliant) and LAN interfaces standard
Modèles
Documents
Documentation
---
Logiciels
Accessoires