Press
Esc
to close the window
to close the search
View all Data Acquisition Recorders & Loggers

Data Acquisition Recorders & Loggers
Data Acquisition Recorders & Loggers are used in process applications to measure parameters such as voltage, temperature, current, resistance, frequency and pulse over a long period of time. These measurements can be stored internally, viewed on the unit in real time or on a remote computer. The included DasLab software allows users to remotely control and configure the recorder, transfer measurements and configuration files or view live data on the computer.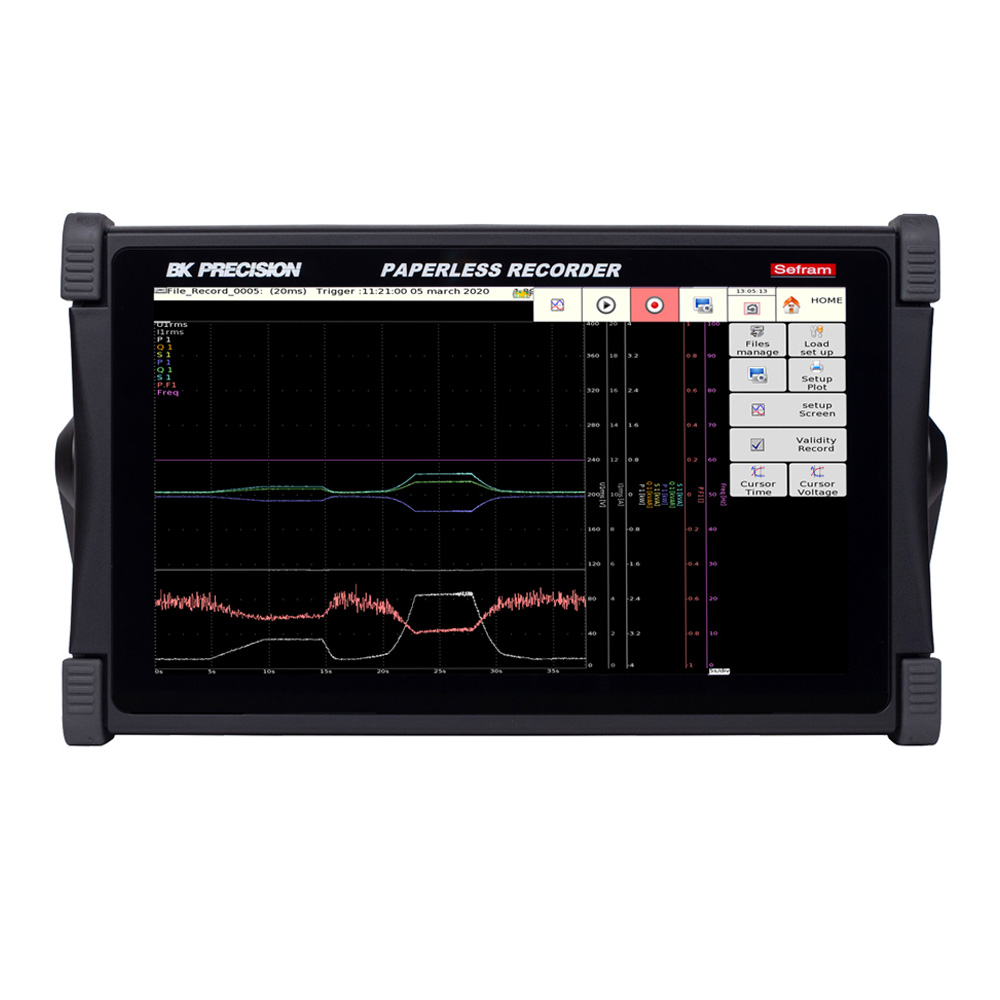 Configurable data acquisition recorders provide up to 80 analog input channels, fast sampling rates up to 1 MS/s, large solid-state drives, and slots for measurement specific input modules. Select from a variety of input modules and options to customize the unit for specific applications. Internal Li-ion batteries, CAN/LIN inputs, and GPS/IRIG synchronization are available for select models.
Available models: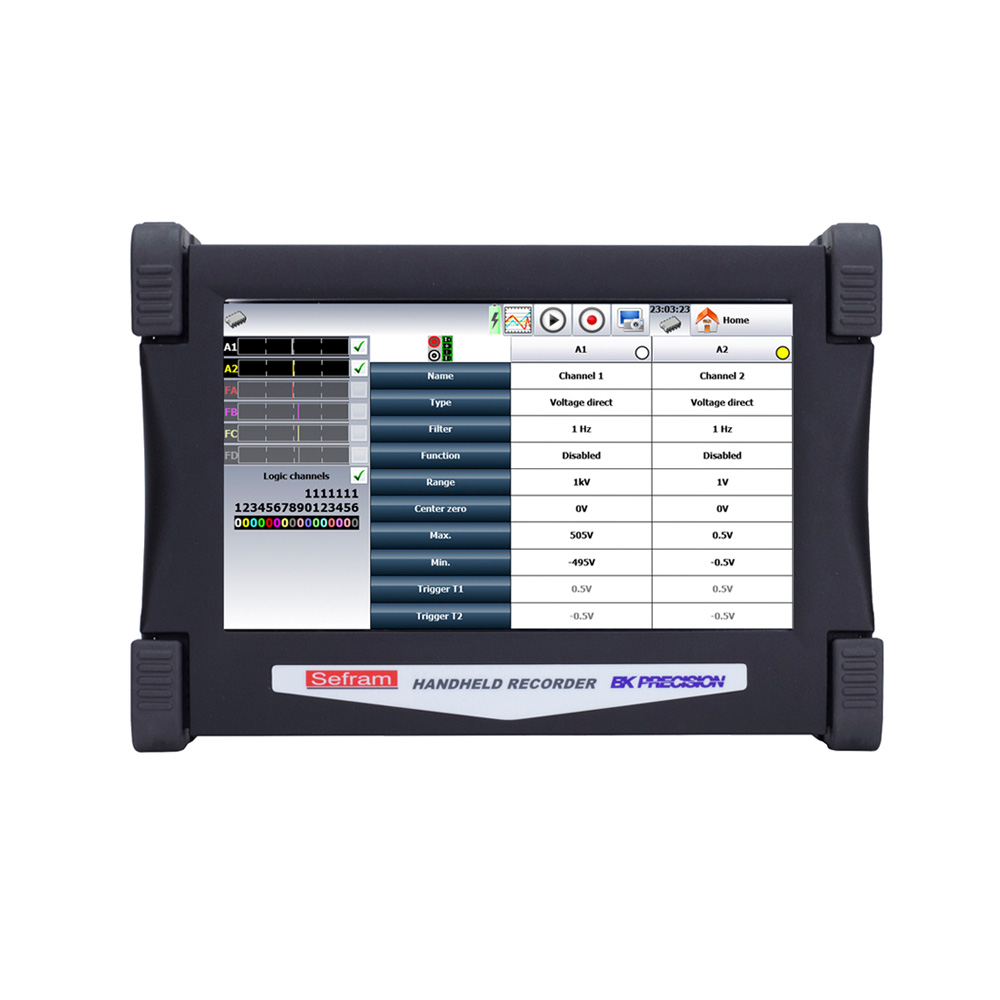 High speed data acquisition recorders provide fast sampling rates up to 1 MS/s, universal inputs, +500 V max input, 64 GB solid state memory, and up to 9.5 hours of battery life. They are well suited for R&D, maintenance, and power monitoring applications. Choose from 2, 4, or 6 channel models including variants with dedicated RTD inputs, a thermal printer, or both.
Available models: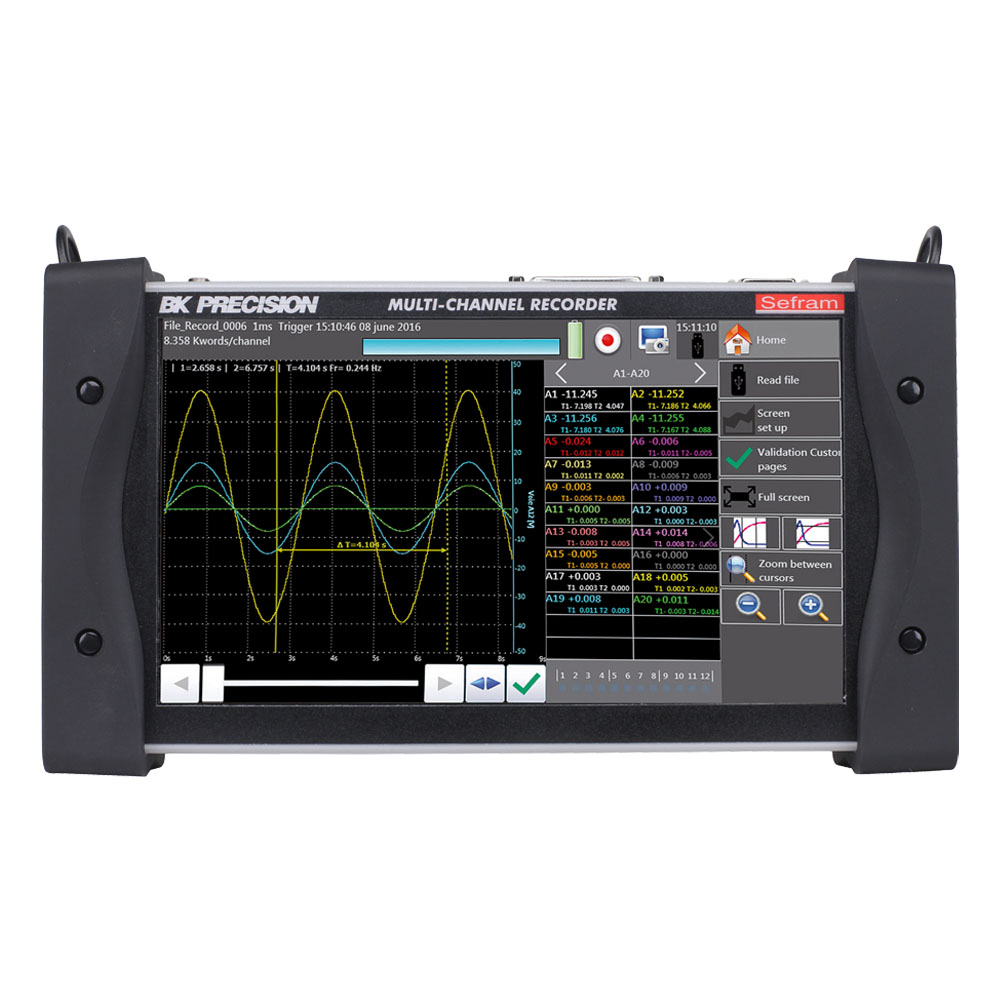 B&K's handheld data acquisition recorders provide up to 200 universal input channels and 15 hours of battery life. With a maximum 25 V input and 1 ms sampling interval, these instruments are well suited for process and environmental monitoring applications.
Available models:
We use cookies
Cookies help us deliver the best experience on our website. By using our website, you agree to the use of cookies. Find out how we use cookies.