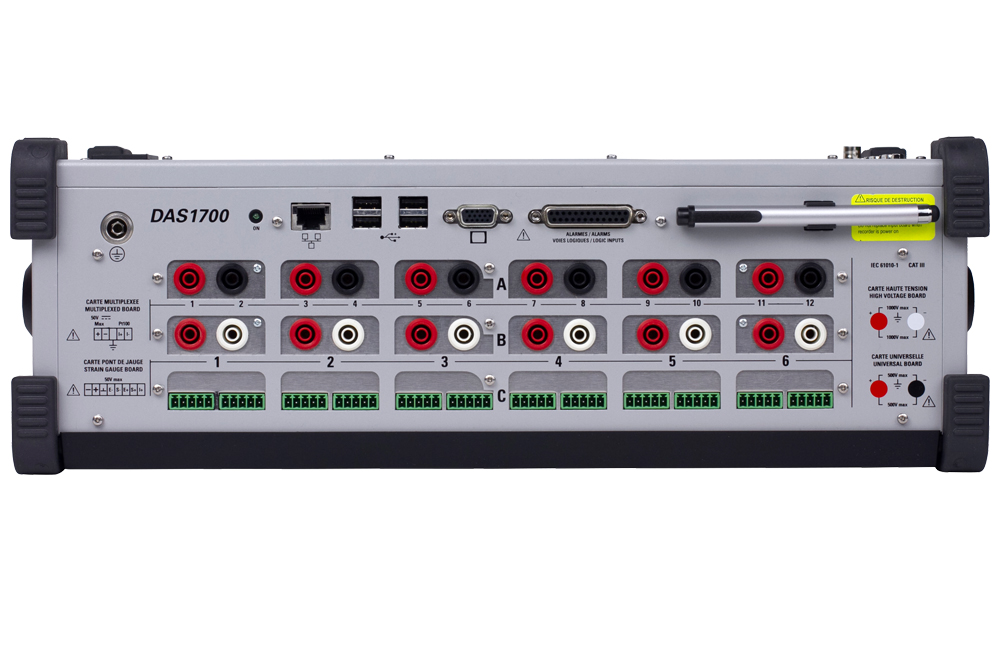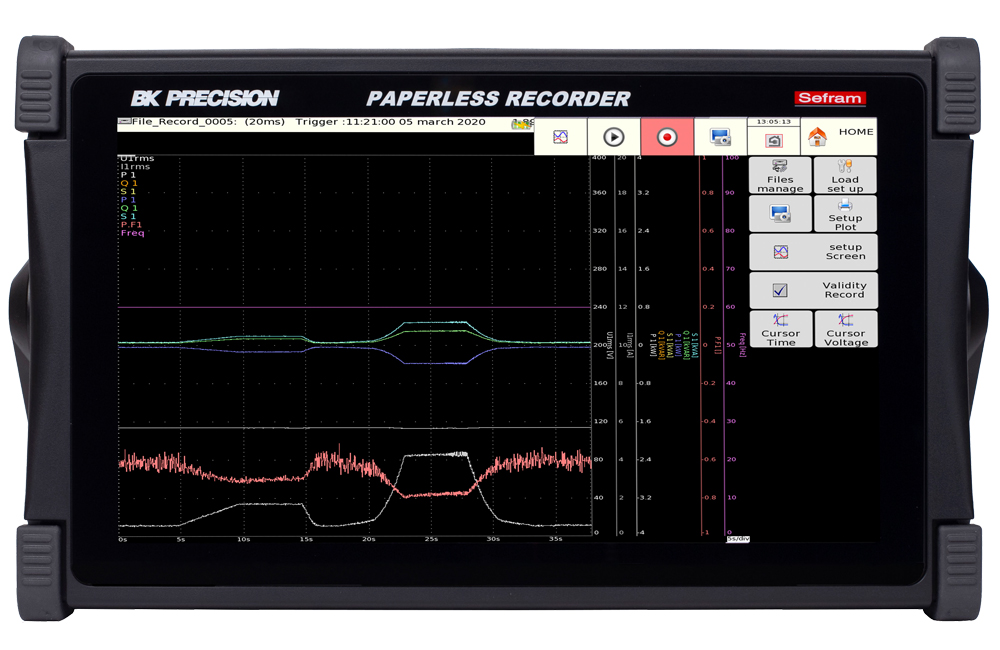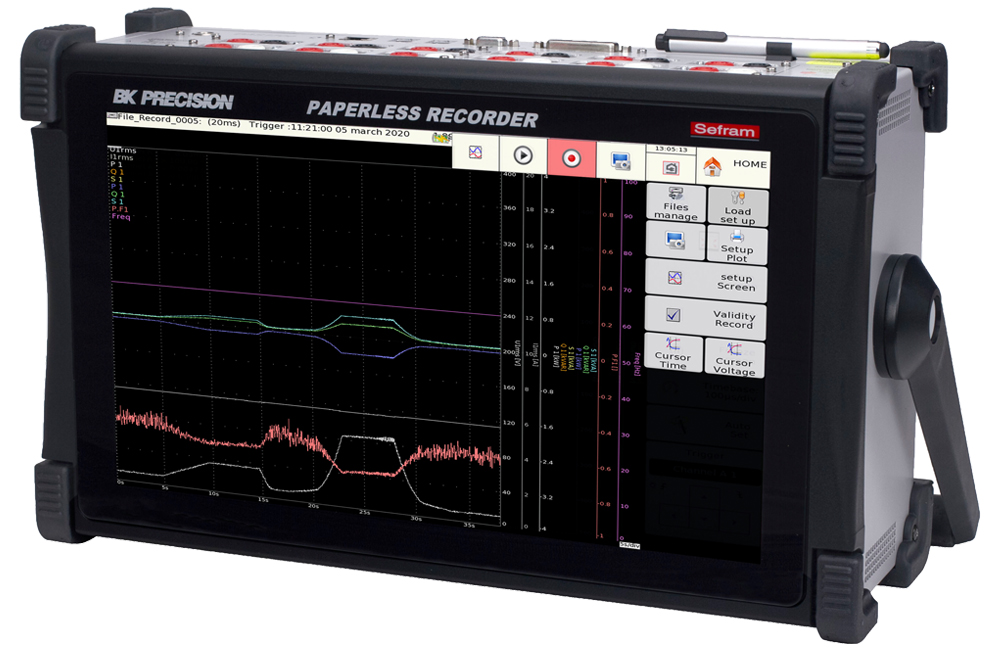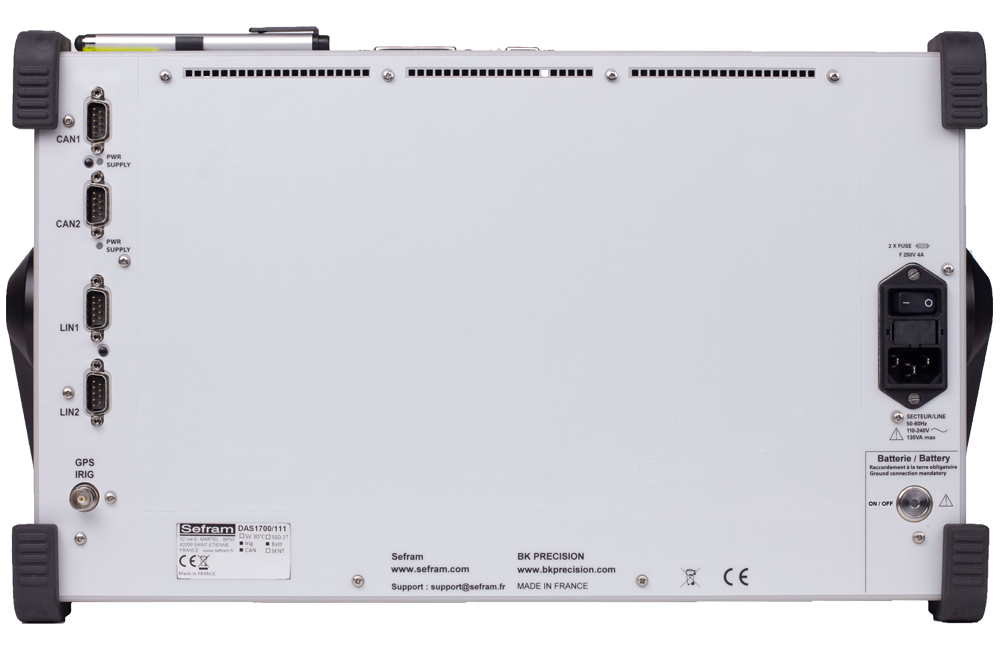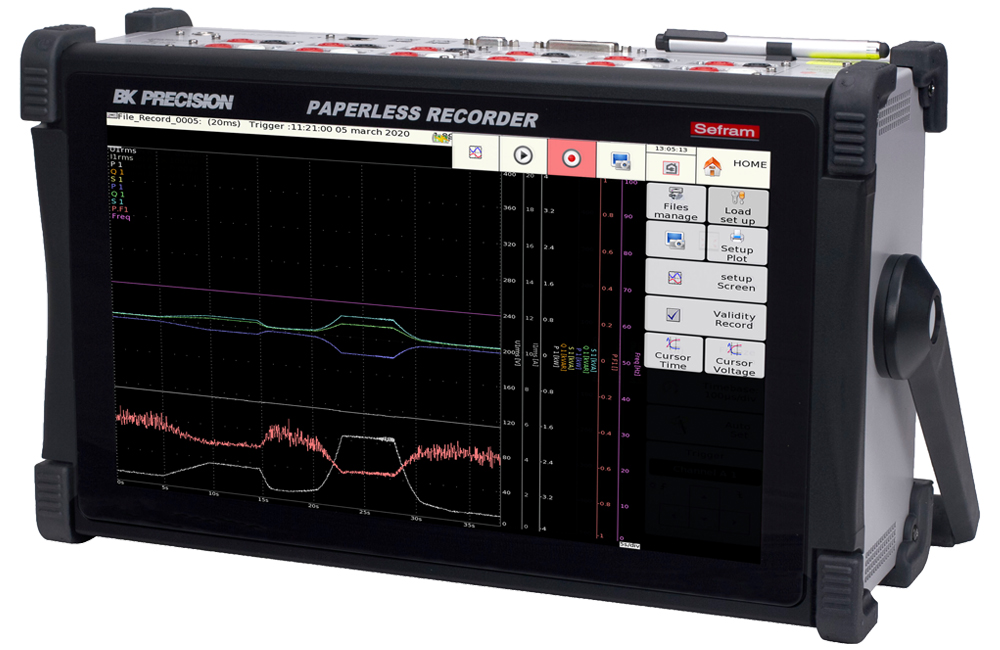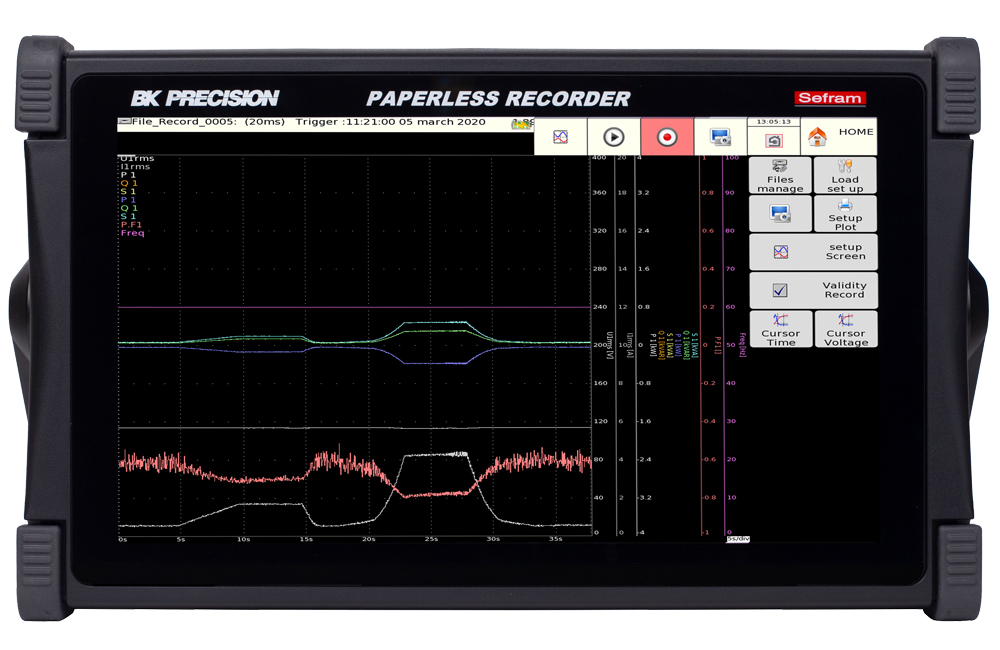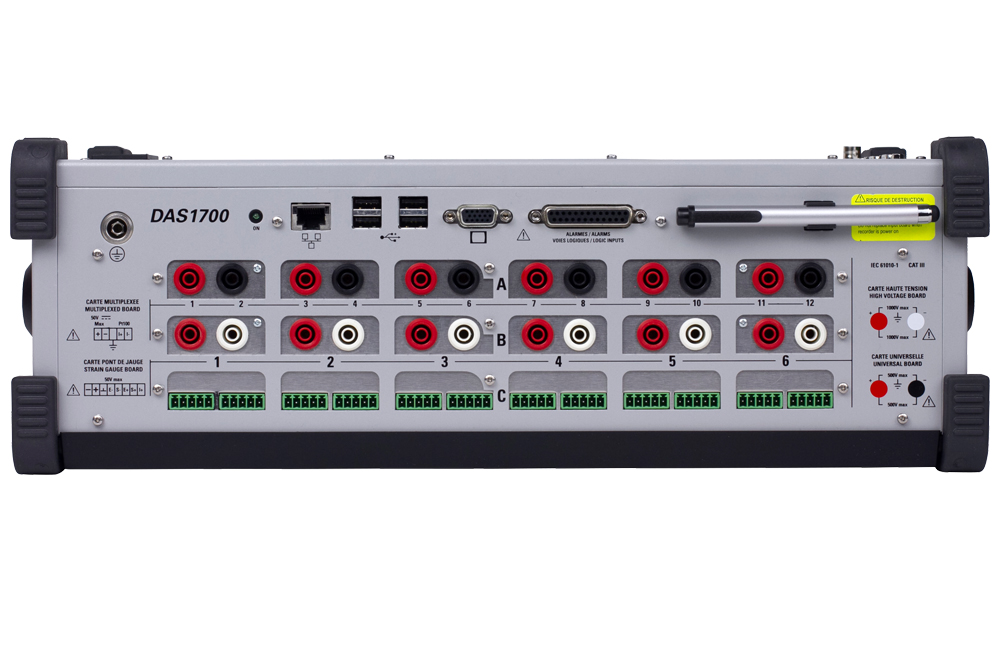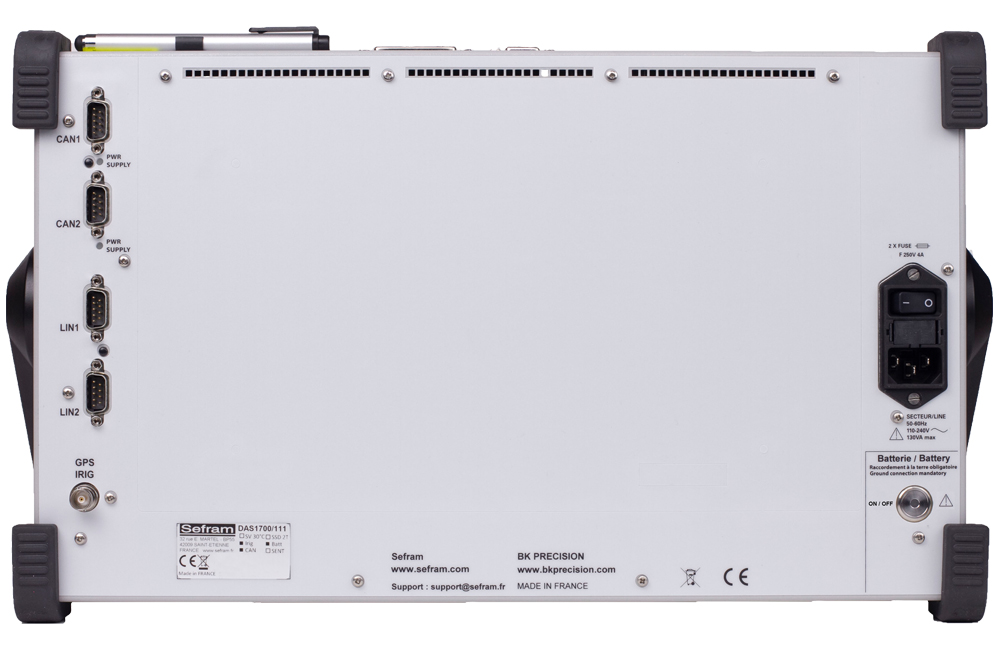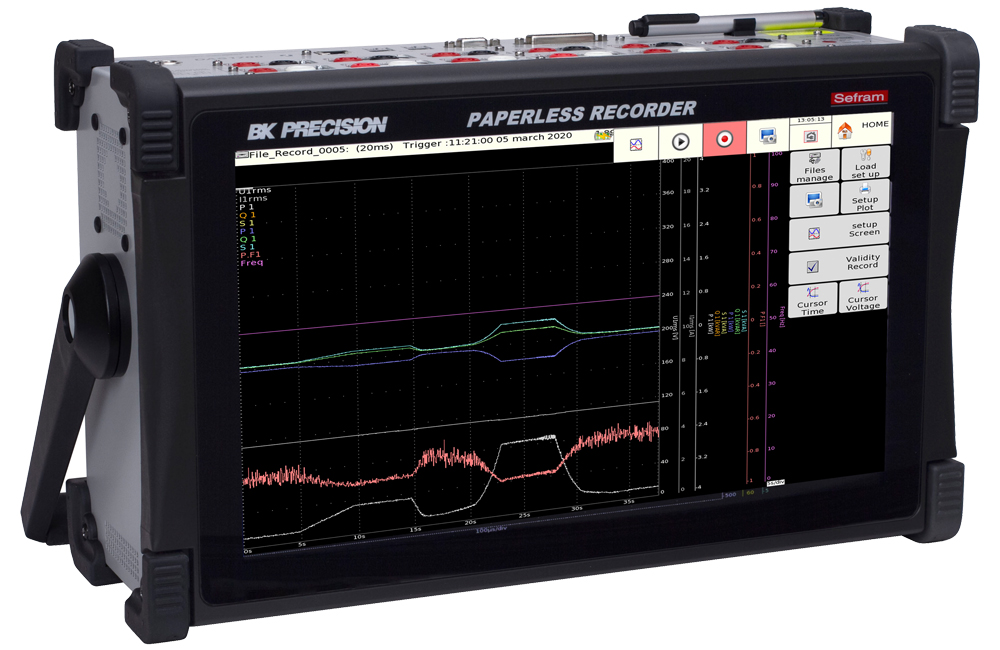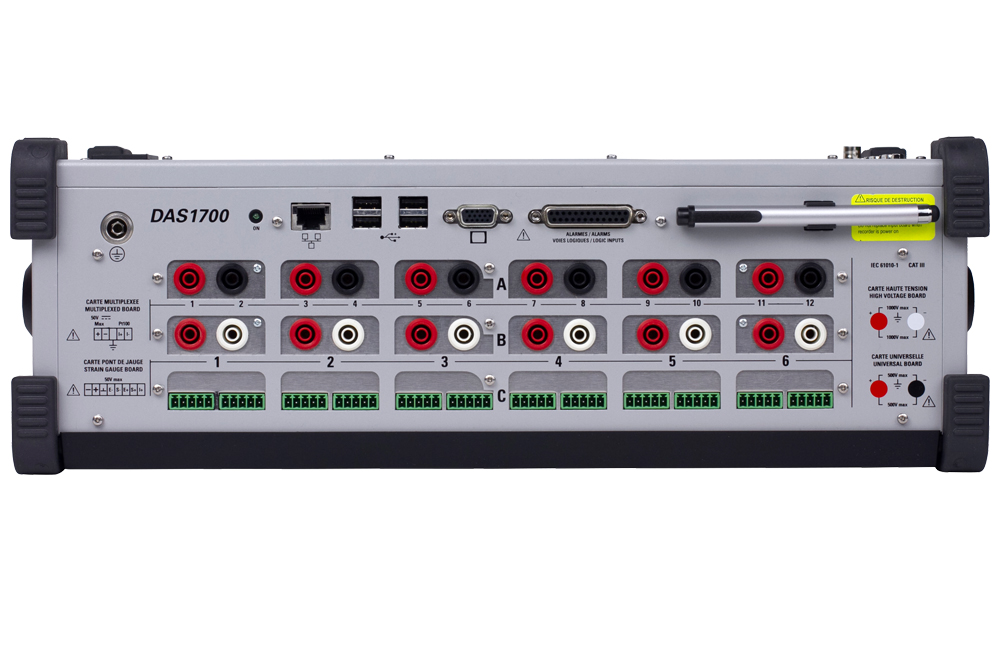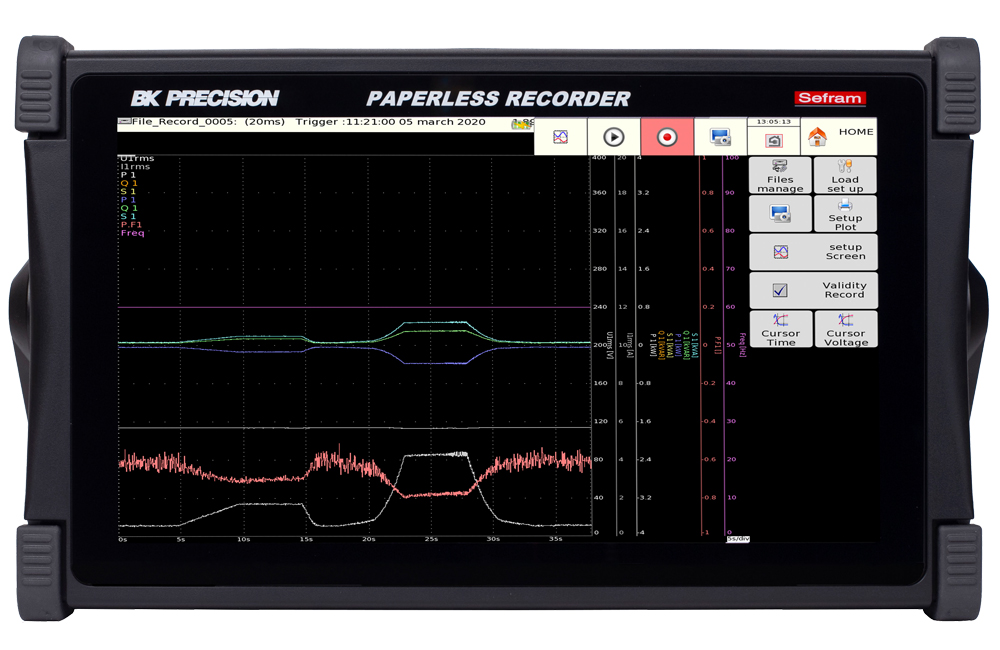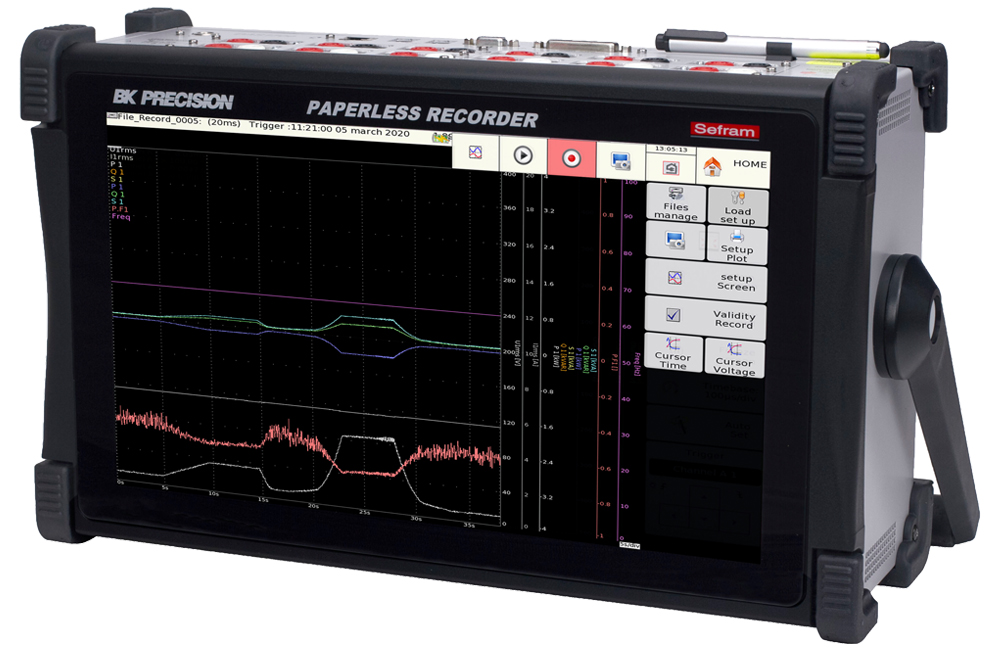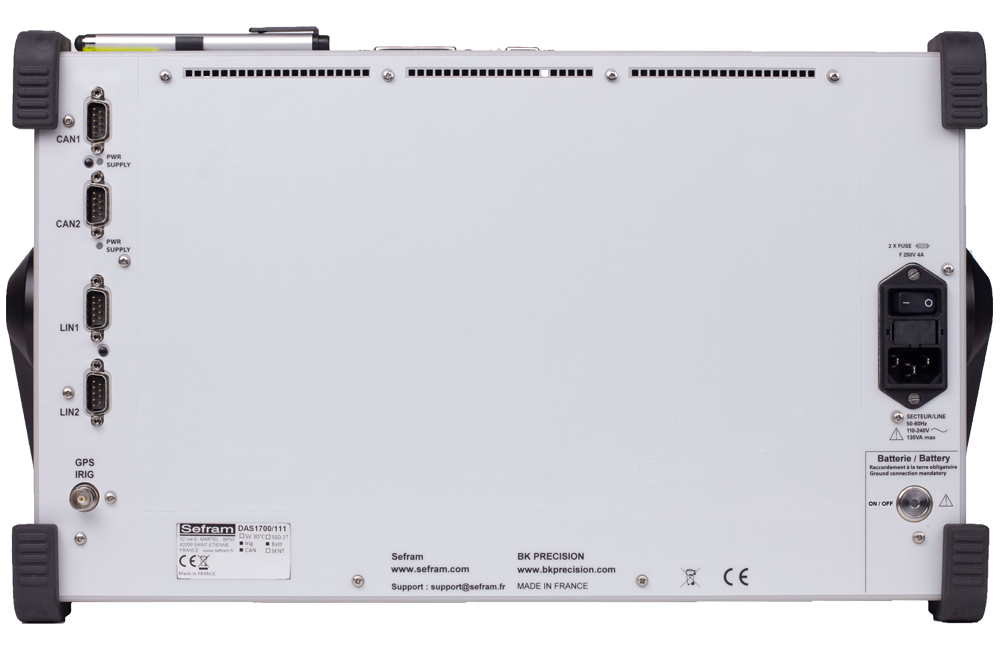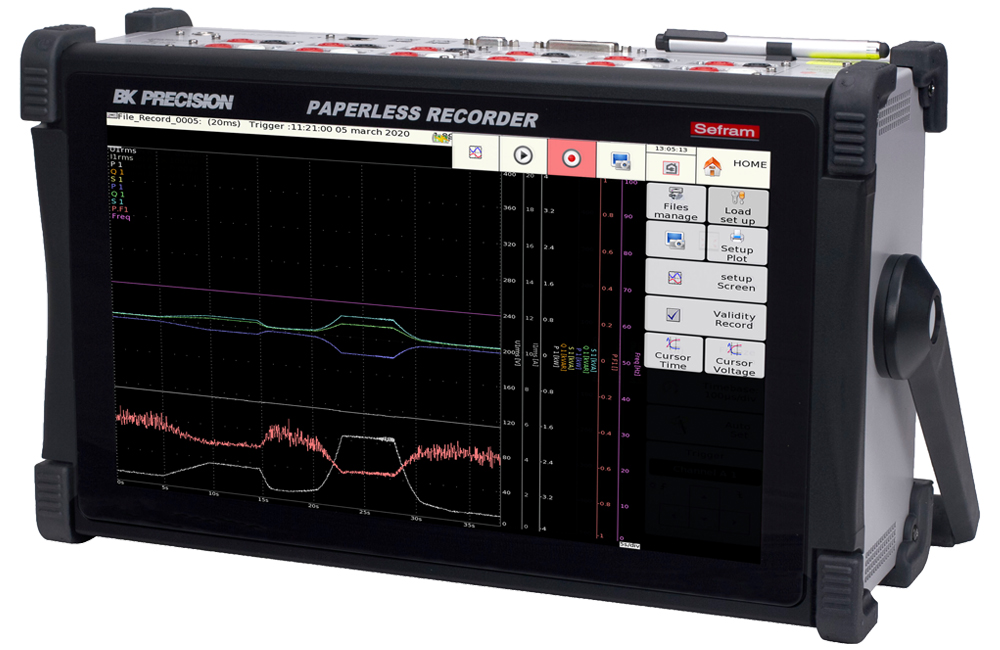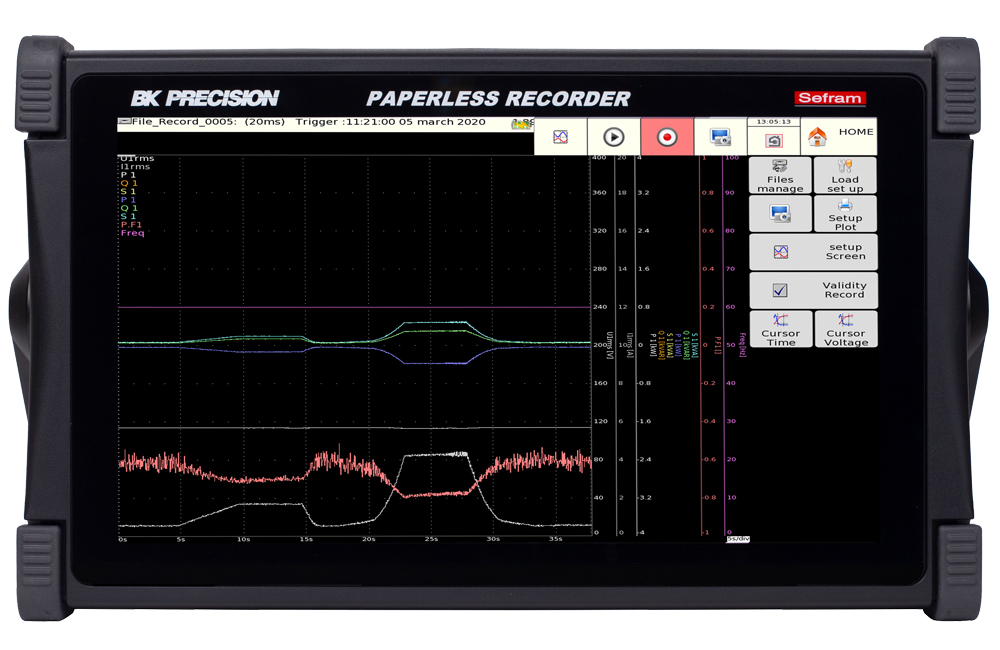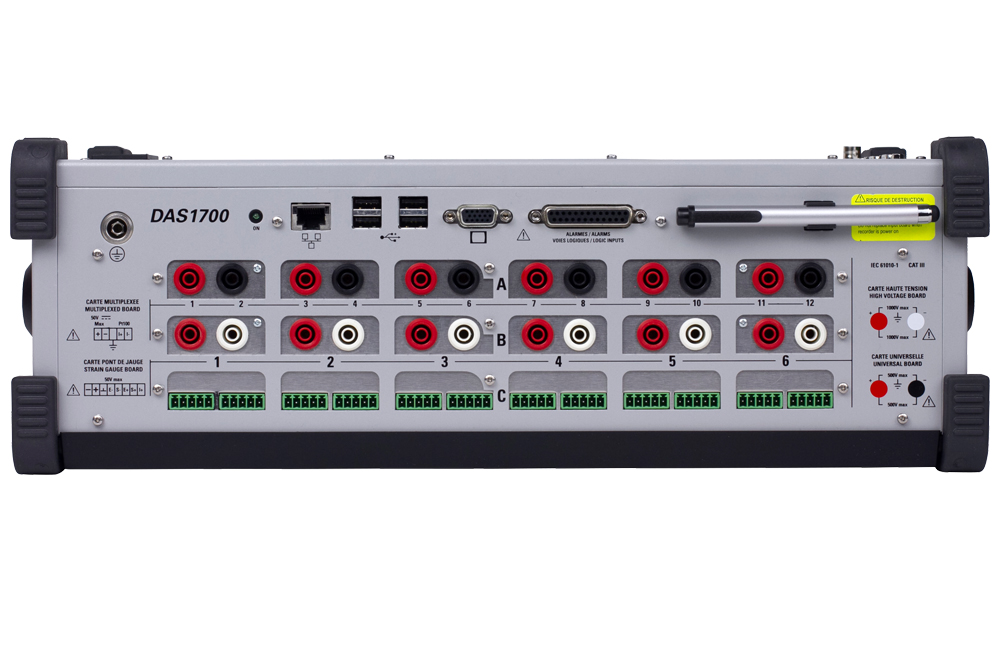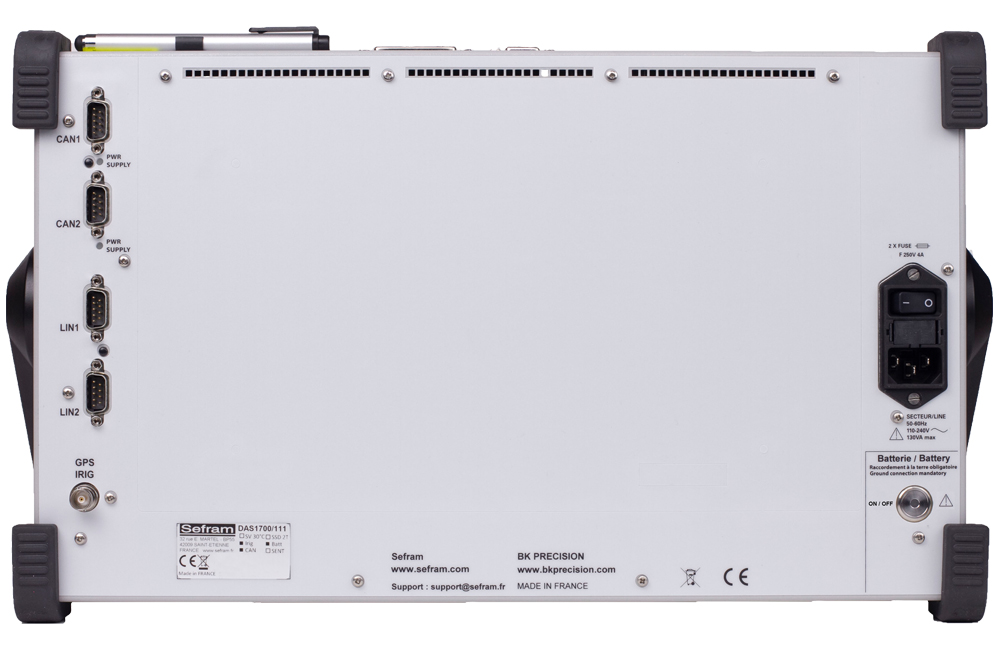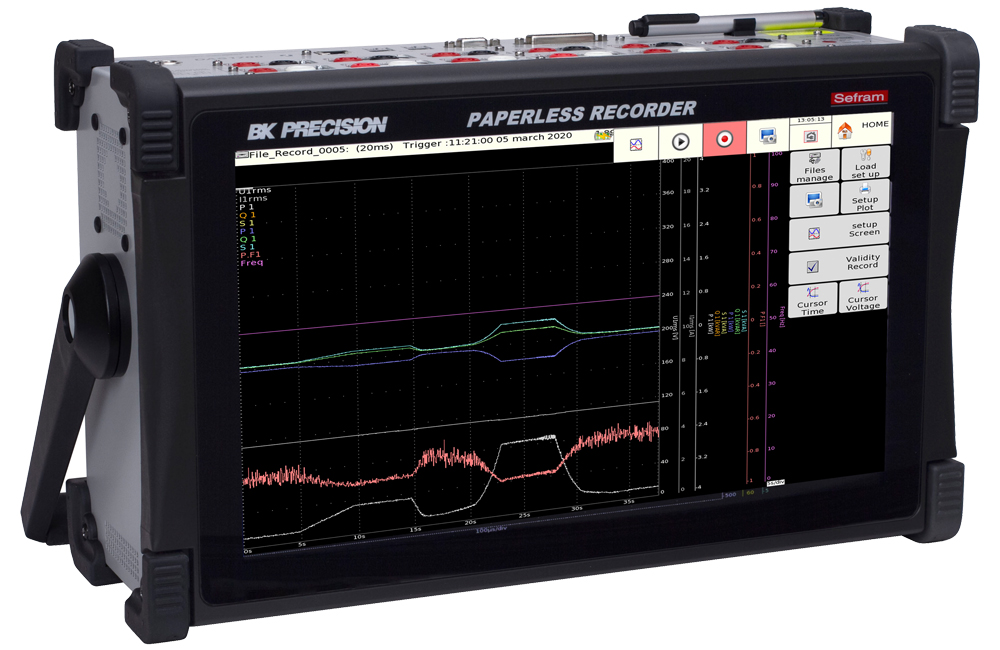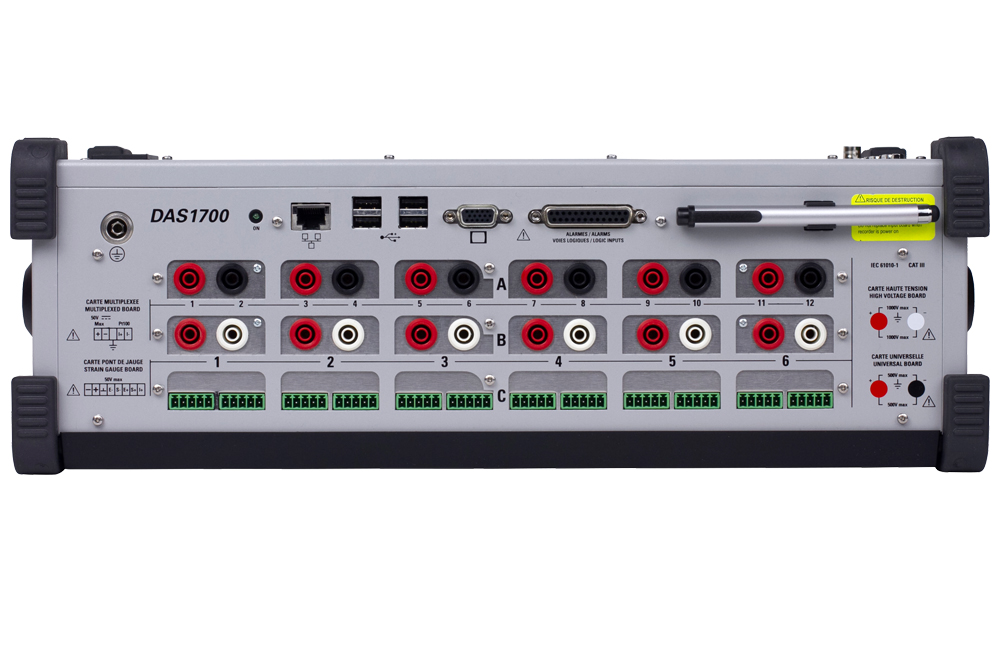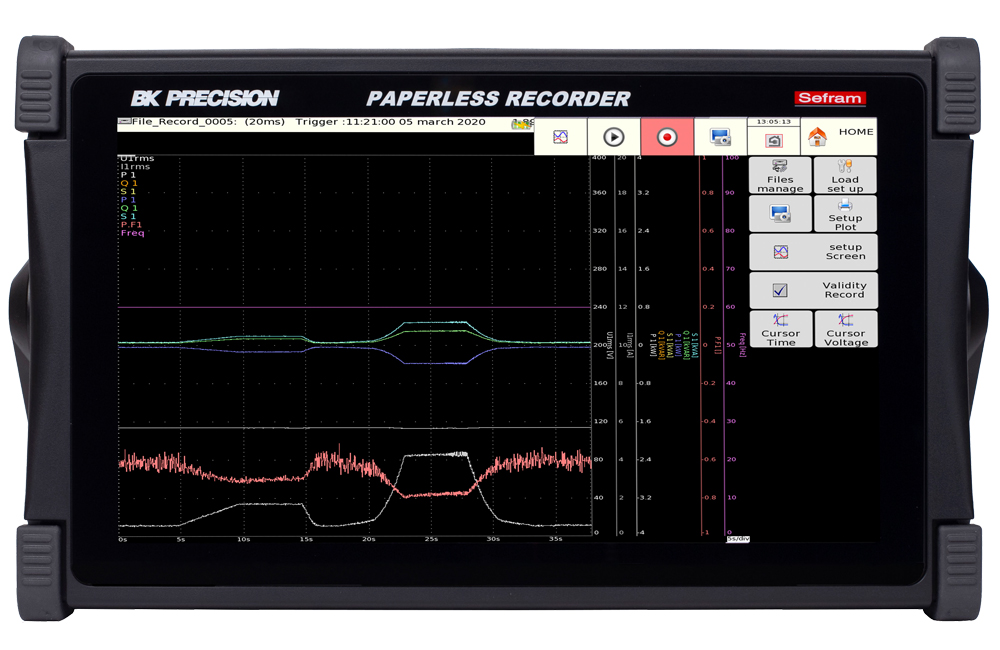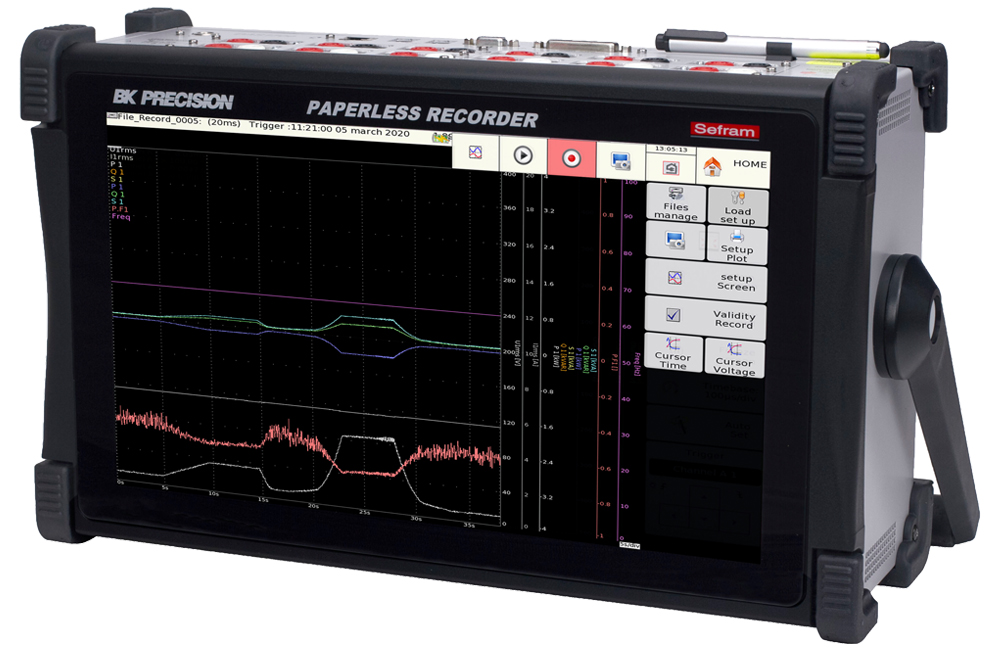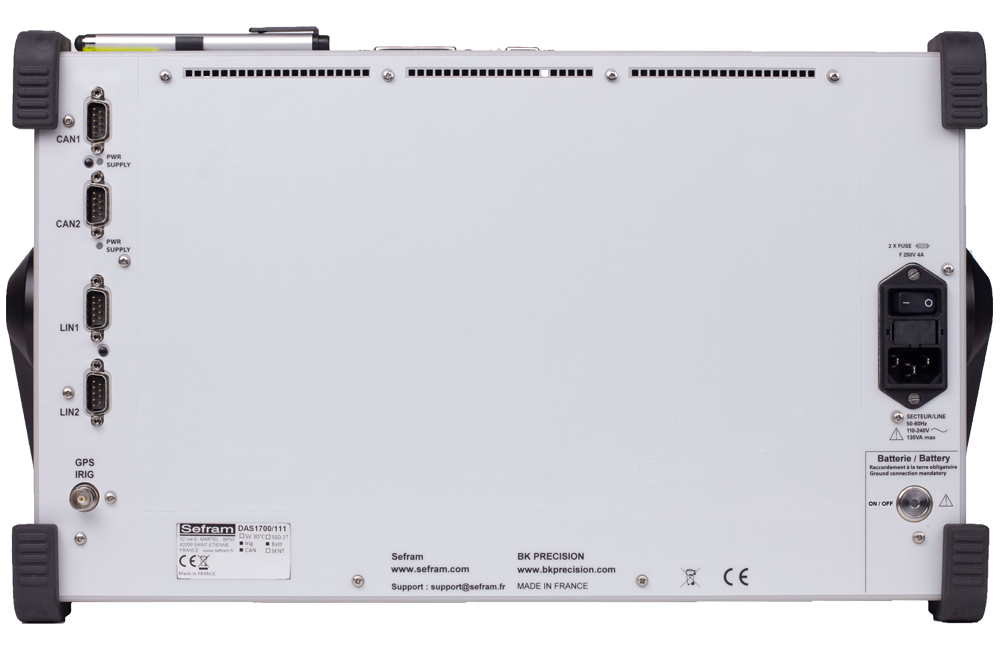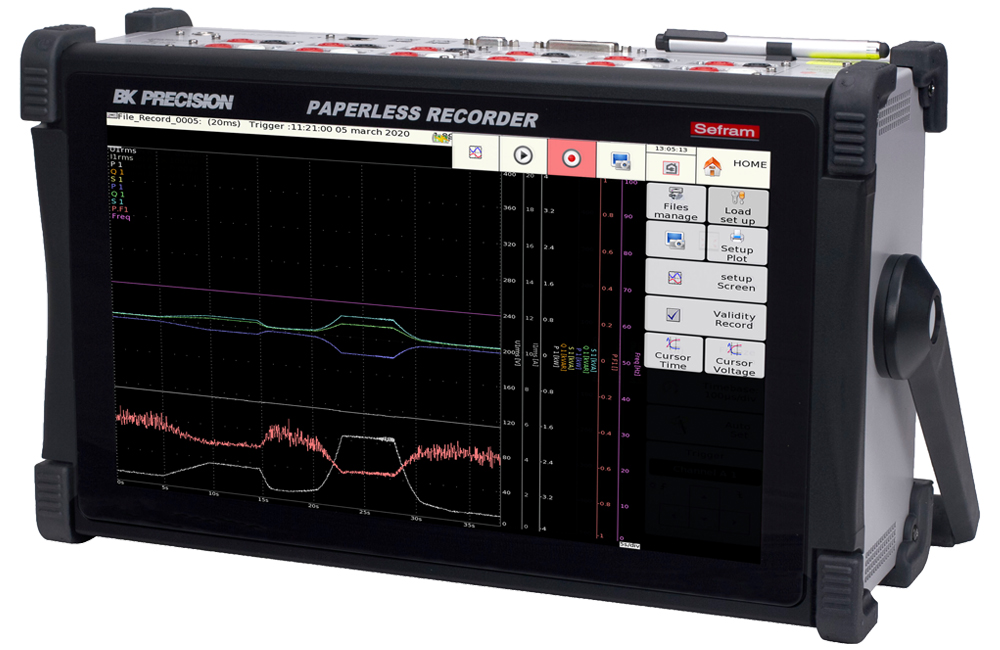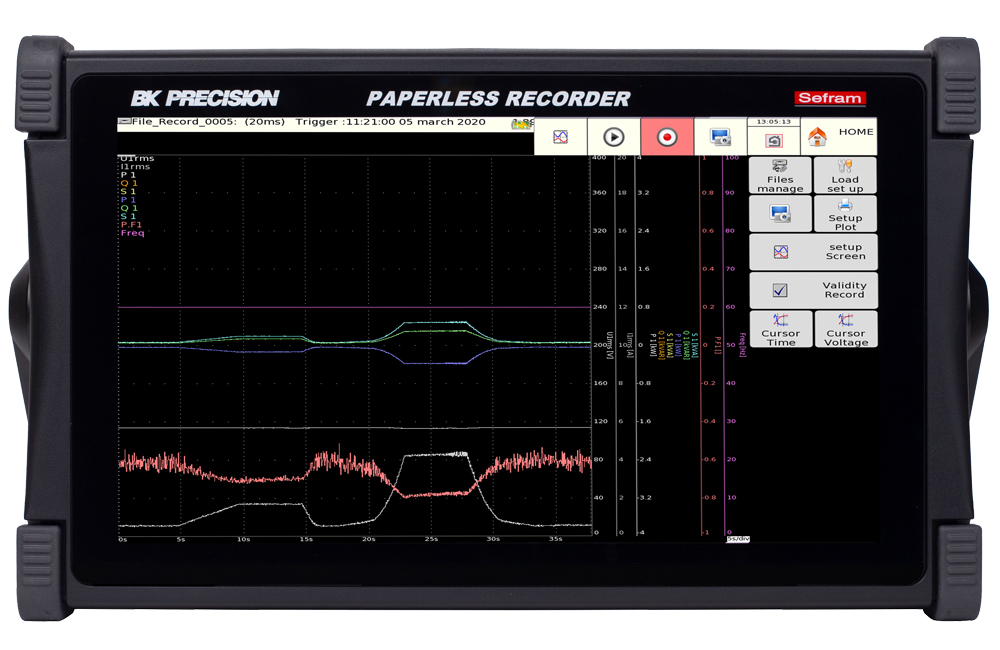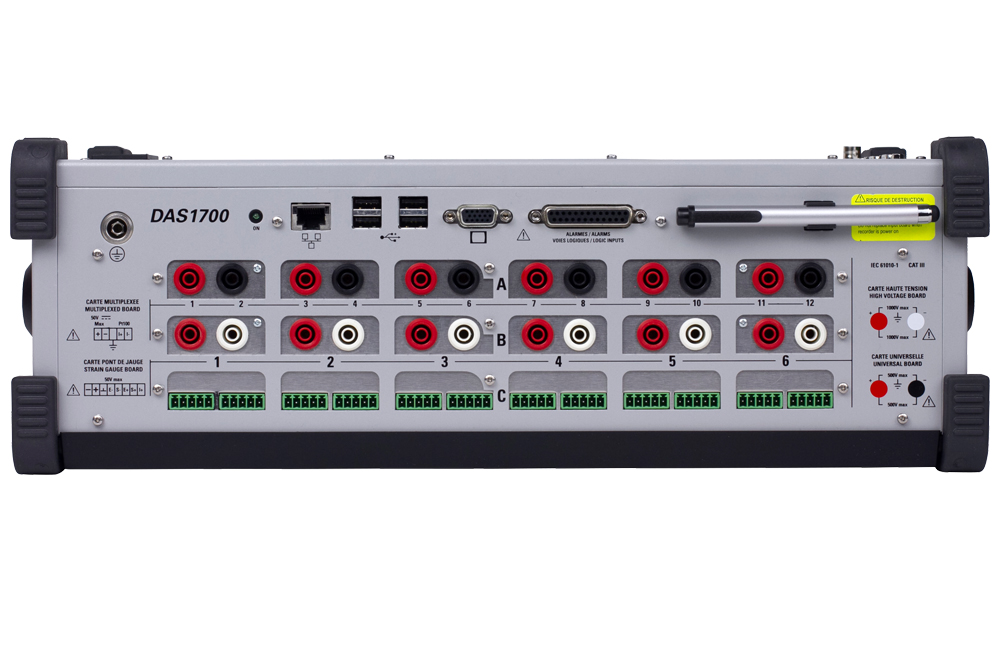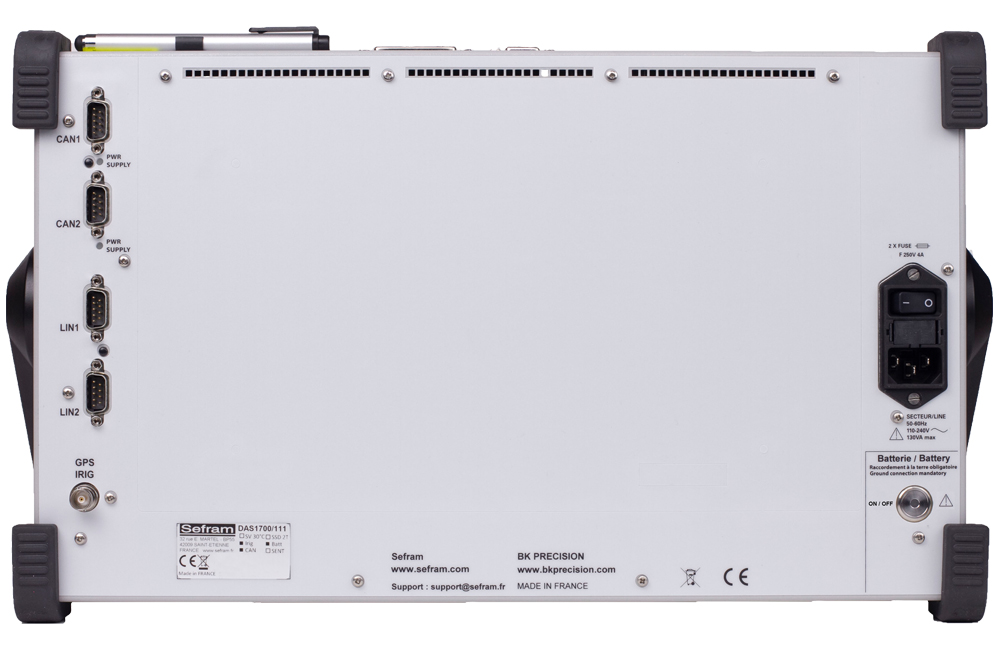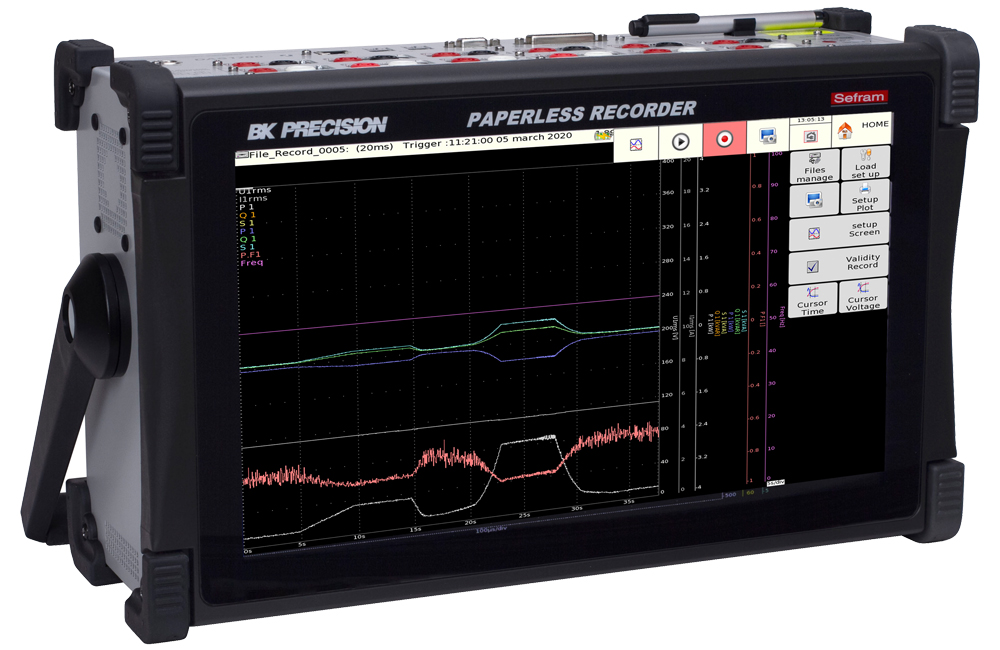 Overview
The DAS1700 high-speed data acquisition system combines a fast sampling rate, deep memory, configurable input boards, and a large touch screen display. Internal software tools are also provided like the power analysis application and a function editor for complex mathematical calculations on multiple channels.
 These recorders feature a 1 µs sampling rate on up to 6 channels simultaneously while the 500 GB internal memory allows for recording over long periods. Data is acquired from 4 measurement board types which include universal input, multiplexed, strain gauge, and high voltage. Optional CAN and LIN inputs further extend the ability of this recorder.
 Choose any combination of 3 boards, or add the extension module for up to 6 boards for applications ranging from small sensor signal logging to electrical power analysis.
Fast sampling rate: up to 1 MSa/s (1 μs) on each channel
Up to 72 channels (with multiplexed board)
4 measurement board types; Universal, Multiplexed, Strain Gauge, High Voltage
Measure up to 1000 VAC with high voltage board
Pt100 and Pt1000 with multiplexed board
CAN, LIN option
16-bit resolution with multiplexed and strain gauge boards
14-bit resolution with universal and high voltage boards
500 GB SSD internal memory (2 TB optional)
16 logic input channels
Wide 15.6-inch touchscreen TFT display
USB host and LAN
Battery option (up to 2 hours)
Free software for control and analysis
Rugged carrying case included
Models
| Product | Channels | Description | MSRP |
| --- | --- | --- | --- |
| DAS917001000 | N/A | Extension for DAS1700 Factory Installed | $1250 |
| DAS917003000 | N/A | Battery Option for DAS1700 | $1350 |
| DAS917005500 | 2 | CAN/LIN Option Factory Installed | $2800 |
| DAS984402000 | 12 | Multiplexed Board 12 Channels Factory Installed | $4050 |
| DAS984401000 | 6 | Universal Input Board 6 Channels Factory Installed | $4050 |
| DAS917005000 | 1 | IRIG Option Factory Installed | $4200 |
| DAS916006000 | 6 | High Voltage Board 6 Channels Factory Installed | $4580 |
| DAS984402500 | 6 | Strain Gauge Board 6 Channels Factory Installed | $4700 |
| DAS917005600 | 6 | GPS Option Factory Installed | $5990 |
| DAS1700 | 72 | High Speed Data Acquisition System | $11000 |
Documents
Documentation
---
Software
| Description | Version | Download |
| --- | --- | --- |
| Sefram Pilot for DAS1700 & 8460 | 1.2 | |
| Display and view recorded data | 3.6.3 | |
Accessories
Additional Resources
| File | Description |
| --- | --- |
| | Why Choose an All-in-One Data Acquisition Recorder? |