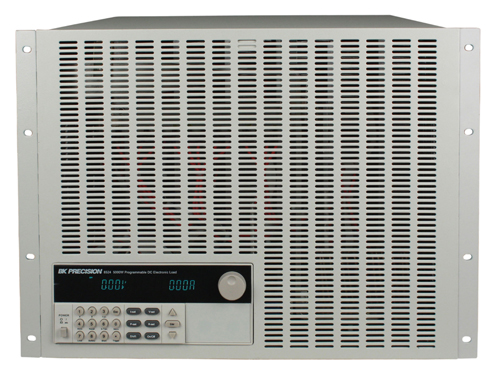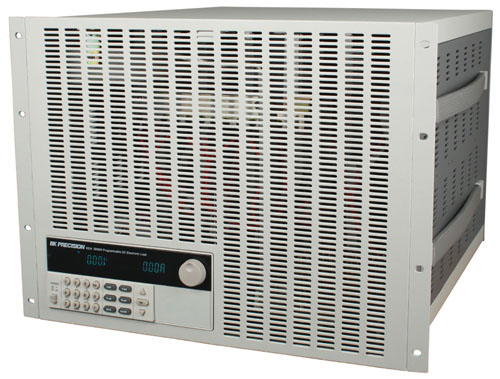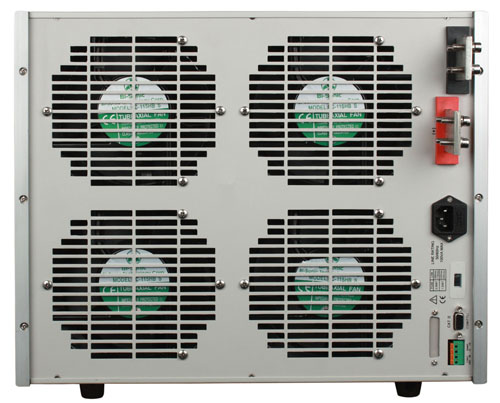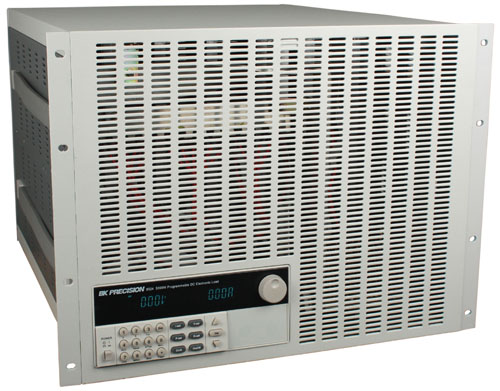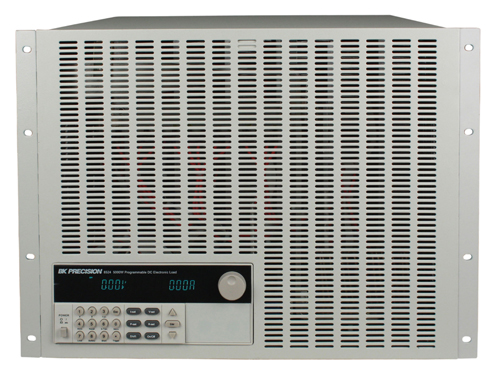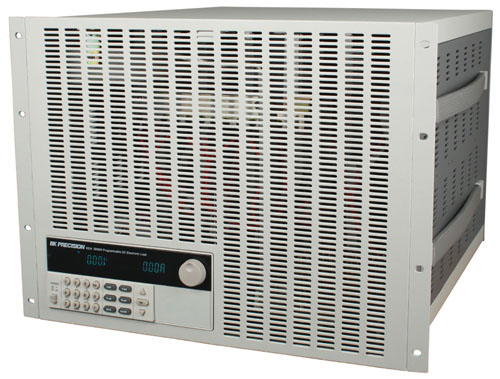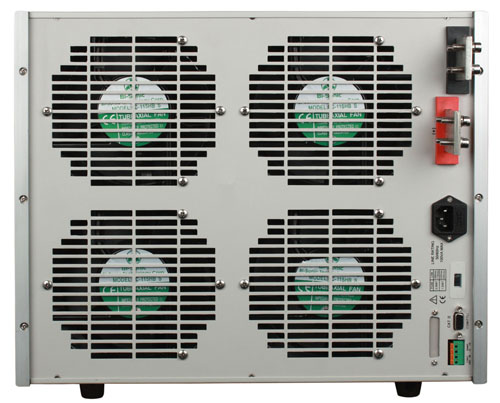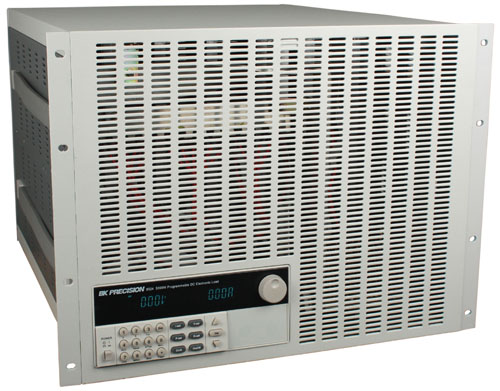 Model 8524
8500 Series
5000W Programmable DC Electronic Load
Price: $9500 / 1 yr Warranty
Discontinued
Apr 26, 2021
Overview
Discontinued
The 8524 has been replaced by the: 8624
The 8500 series Programmable DC Electronic Loads can be used for testing and evaluating a variety of DC power sources. Their wide operating ranges of up to 500 V and 240 A, flexible operating modes and excellent measurement accuracy make the 8500 series well suited for characterizing DC Power supplies, DC-DC Converters, batteries, fuel cells and solar cells.
The loads can operate in CC, CV, CR or CP mode while voltage/current or resistance/power values are measured and displayed in real time. Load terminals are isolated and floating. Over temperature, over power, over voltage, over current and reverse polarity protection will help protect your valuable prototype and circuits.
Constant current (CC), resistance (CR), voltage (CV) and power (CP) operation
8500 Series contains models with wide voltage and current range, 0 to 500 V, 0 to 240 A (5000 W max)
Built-in transient generator
Short circuit test
Built-in high resolution (0.1 mA/1 mV) voltage and current measurement (models 8500 & 8502)
Over-Current/Over-Voltage/Over-Power/Over-Temperature Protection
USB to TTL serial converter cables and application software included
List mode operation for increased throughput
Battery testing mode to provide A*hr rating of battery (ending voltage level is adjustable)
Flexible triggering: Create trigger events by front panel keystroke, back panel TTL signal, or software.
Remote voltage sensing to compensate for the effect of voltage drop in wires
Get improved accuracy, input protection, faster operating speed and more with B&K Precision's new 8600 Series DC electronic loads. For more information click 

here

.
Documents
Documentation
---
Software
| Description | Version | Download |
| --- | --- | --- |
| IT-E132 and IT-E132B USB Cable Adapter Driver | v1.14.0 | |
| 8500 Series Programming Examples | V1.0 | |
| Operating Software (Supports Windows(R) 7) | V6.38 | |
| NI Certified LabVIEW 8.0 Driver | V1.0.2 | |
Accessories

High current premium test lead accessory
High quality red and black cable with externally braided wrap with large fork-type spade connectors for connecting to high current power supplies or DC loads.
Length: 2 m
Rated current: 60 A
Gauge: 8 AWG
Connector inner diameter: 8 mm (approximate)
Connector outer width: 15 mm (approximate)
Wire material: flexible silicon jacket

RS232 to TTL Interface Kit
This is the RS232 to TTL interface kit includes both the RS232 to TTL adapter and a RS232 DB9 to DB9 cable.

USB to TTL Interface
This is the USB to TTL interface replacement part that was originally included with its paired product. A standard USB cable is included.